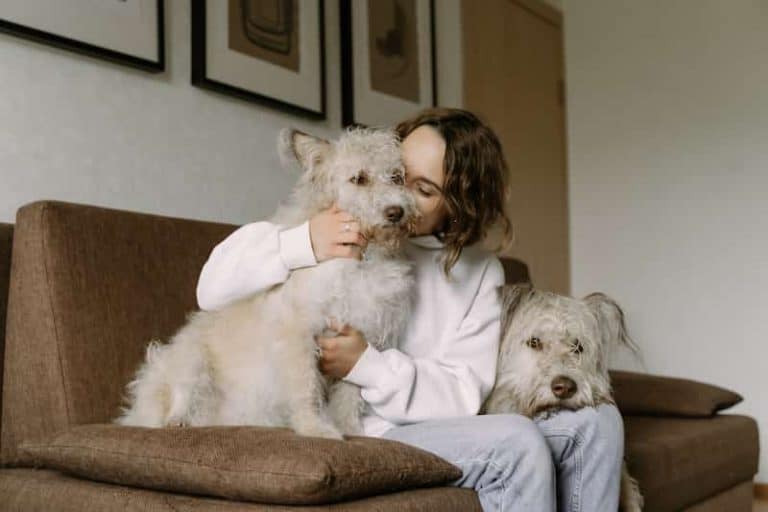 Cute gifts to spoil your cat or dog
We found some really cool gift ideas for dogs and cats for the upcoming holiday's! The last couple of years have been unwelcoming periods for many of us, but not necessarily for our four-legged friends. At the height of the pandemic our pets surely had to be wondering WTF? Why is my human here at home? Aren't they leaving the house like they always did?
No doubt our pets enjoyed the fact that we got to more time together thanks to working remotely. For them that meant more cuddle time, longer more frequent walks, watching us on Zoom, and just hanging out.
In fact, according to the ASPCA, they released new data from a nationally representative poll of 5,020 respondents, confirming that close to one in five households acquired a cat or dog since the beginning of the COVID-19 crisis, which would account for approximately 23 million American households!!! This is based on the 2019 U.S. Census.
Cool Gift Ideas for Dogs and Cats: The Dog Lovers
Whatever gift or toy you need for your dog, we've got you covered here at helloSPICA. Having a pet is truly one of the greatest gifts in life, so it only makes sense that you would want the absolute best for your furry bestie. That's why we put together below the cutest gifts for you and your dog. From a doggie rain coat, to the best dog bed ever, to natural organic shampoo, we got you.
a. Raincoat | b. Glass Bowl | c. Salt & Pepper Shakers | d. Bed | e. Cap | f. Slippers | g. Marble Bowl | h. Face Magnet | i. Dog Training | j. Leash | k. Shampoo | l. House
Cool Gift Ideas for Dogs and Cats: The Feline Lovers
We've got you covered when it comes to cats. Have you seen a cuter scratching post than the one below? How about getting a custom face pillow of your cat? Just click on the links below and check out all of these adorable gifts for your gato.
a. Glass Bowl | b. Toy | c. Face Pillow | d. Water Fountain | e. Ceramic Bowl | f. Eye Care Kit | g. Litter Box | h. Face Magnet | i. Toy | j. Water Fountain | k. Salt & Pepper Shakers | l. Scratching Post