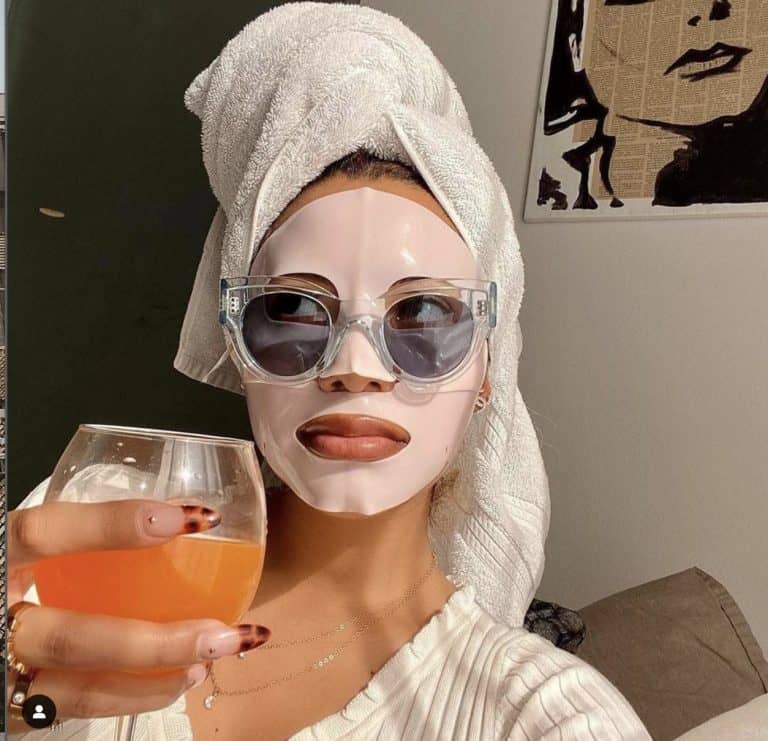 The 5 Best Sheet Masks for Aging Skin
Sheet masking is a popular skincare trend that involves placing a sheet of material on the face, which is pre-soaked in a serum or essence. These masks have gained popularity due to their effectiveness in improving the overall appearance and health of the skin. Here are some reasons why sheet masking is considered to be so good for your skin:
Hydration: Sheet masks are designed to provide intense hydration to the skin, which helps to plump and smooth out fine lines and wrinkles. The serum or essence in the mask contains ingredients such as hyaluronic acid and glycerin, which help to lock in moisture and prevent water loss.


Nourishment: Sheet masks are also packed with nutrients and antioxidants that help to nourish and protect the skin. The serum or essence may contain ingredients such as vitamin C, green tea extract, and collagen, which help to brighten and even out the skin tone.


Convenience: Sheet masks are easy to use and can be applied quickly and easily, making them a convenient addition to any skincare routine. They are also mess-free and do not require rinsing off after use, making them ideal for use on the go or while traveling.


Relaxation: Sheet masking can also be a relaxing and pampering experience. The act of applying the mask and taking time to relax and unwind can help to reduce stress and promote a sense of well-being, which can also have a positive impact on the skin.

Overall, sheet masking is an effective and convenient way to improve the health and appearance of the skin. By providing intense hydration and nourishment, sheet masks can help to promote a healthy, radiant complexion, while also providing a relaxing and enjoyable skincare experience.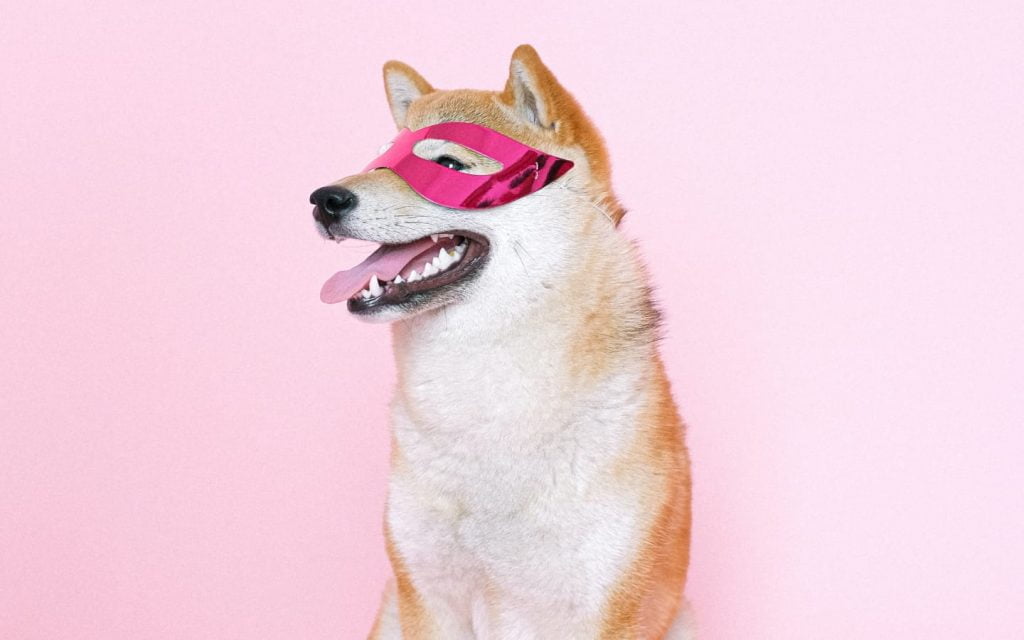 With all the changes our skin undergoes with seasonal transitions and natural aging, it's important to find your own skincare routine that can recharge aging or more mature skin. That's why it's so important to use a sheet mask!
Use Sheet Masks Everyday
Undertaking a sheet masking routine is one of the easiest and most effective ways to start and maintain your skincare regime. Using a sheet mask daily can add a huge improvement to skin quality in tandem with what your skincare is already doing.
It will also help target your specific area of concern and provide a calming and relaxing break from your busy everyday life. Plus, it's not hard to find your favorite since it seems nowadays that every skincare brand makes sheet masks as one of its products. Keep reading for the 5 best sheet masks for aging skin!
So, what are we really looking for in a good sheet mask? helloSPICA breaks it down into two main categories the criteria to look for when helping you achieve success in sheet masking.
Key Ingredients In Your Sheet Mask
Before diving into actual products it's always important to know and understand what you are putting on your face. So let's talk about what we are looking for as far as ingredients and how they are supposed to help.
Overall, the primary concern for mature skin includes a lack of hydration, a lack of natural glow and firmness, and visible signs of fine lines and wrinkles.
We are not medical doctors nor are we suggesting medical treatment, and your mileage may vary, but in our experience, there are certain ingredients to keep an eye out for in determining whether a product meets our liking and needs.
Here are key ingredients that you should make sure to have in your sheet masks, and read further for the 5 best sheet masks for aging skin that we curated here at helloSPICA!
For hydration look for these ingredients:
Hyaluronic Acid
Glycerol
Ceramides
Squalane
Serine Acid
Alanine
Oils
Aloe
For firmness and a natural glow look for:
Coenzyme Q10
Ascorbic Acid
Retinol
Astaxanthin
Vitamin E
For fine lines and wrinkles:
Collagen
Retinol
Hyaluronic Acid
Vitamin C & E
Acetyl Hexapeptide-8
Alpha Lipoic Acid
Remember that the order of ingredients listed on products is also very important. Here is a simple tip—if you are looking for a particular ingredient or certain benefit, look for a sheet mask that lists the particular ingredient you are looking for as high as possible above all other ingredients. This means that the ingredient is used as one of the main elements in making the product.
How Your Sheet Mask Fits Is Important
How does the sheet mask fit you?
Doing a sheet mask is not only good for the skin but it's also supposed to be relaxing for you. Just like a good, comfortable pair of jeans, you should be at ease wearing a sheet mask. Hence, the fit of a mask is essential.  Here is the checklist to remember below!
Check to ensure that all the cuts to fit your eyes, nose, and mouth are appropriately placed
Verify the overall size of the mask to have it not too big or too small on your face
Ensure to have no air between a mask and your skin
Make sure there is no excess dripping, so you won't waste the product
Make It A Routine Not A Treat
Now, it's time to pick the sheet masks that make you feel relaxed and helps your skin feel nourished!  Here are some of helloSPICA's favorites. 
We believe that sheet masking should be part of your skincare routine, not a treat. All the products we list below are under $8 per mask! (some are under $1 per mask.) Here are the 5 best sheet masks for aging skin.
Best Hydration Sheet Mask Products
MEDIHEAL Official N.M.F Intensive Hydrating Mask - Developed with a team of top dermatologists and aestheticians, MEDIHEAL is a groundbreaking intensive hydrating collection that was created as the ultimate answer for dry skin: Natural Moisturizing Factor (NMF).
NMF is your body's perfect moisturizer. Naturally produced by your skin to keep itself hydrated, it's an essential layer of ingredients that attracts and seals in water—organic humectants, lipids, amino acids, sugars, minerals, peptides, and more.
When your NMF is intact, your skin is soft and supple. When it gets depleted, your skin gets flaky, rough, and worn out. This is one of our top picks for the 5 best sheet masks for aging skin!
JAYJUN Real Water Brightening Black Mask
A thirst-quenching mini facial treatment for your skin! Formulated with the precious, mineral-rich lava seawater from Jeju-Island, this sheet mask provides intensive hydration and soothing effects all at once.
This mask is made with Rayon sheets to fit perfectly and helps with long-lasting hydration. Here are three main ingredients; ceramide, niacinamide, and papaya extract.
The papaya extract helps exfoliate to remove dead skin cells and support healthy cell turnover. Ceramide aids moisture retaliation and niacinamide actively brightens your skin.
Best Sheet Mask For Firmness And A Natural Glow
Mediheal Collagen Essential Lifting & Firming Sheet Mask
Beautifully bouncy skin in just 15 minutes! This super conditioning sheet mask proves that age is just a number. This awesome mask is made with hydrolyzed collagen and elastin that helps to elevate your skin tone and texture with a replenishing boost of peptides, beta-glucan, and aloe vera. Crafted of ultrafine 100% cotton linter for softness and breathability.
Fitting like a glove, this mask contours to your face like a second skin, locking in serum for maximum absorption. Such an exclusive cool feature demonstrates that the pressed MEDIHEAL logo on the masks becomes more visible after 15 minutes indicating that the treatment is complete.
The formula is free of artificial colors, parabens, sulfates, alcohol, mineral oils, and silicone. Give this mask a try for just $2.00 each!
Best Sheet Mask For Fine Lines And Wrinkles
This sheet mask is certainly a treat and this one is absolutely unique! This is an eye mask-only product that you put on before going to bed. 3,600 needle-shaped hyaluronic acid (per sheet) slowly but directly penetrates deeply into your fine lines and wrinkles around your eyes for 5 hours during your sleep.
This made-in-Japan eye mask does not hurt (don't be intimidated by the 3600 needle-like shape) because of its special shape, it works straight into your concerned areas. This highly concentrated face mask works to alleviate fine lines and wrinkles. This unique, one-of-a-kind product sounds a little strange and borderline invasive but it's most definitely worth trying!
Best Sheet Mask For Daily Use
Lululun Face Sheet Masks 32 pack
Last not but least. This is one of helloSPICA's all-time favorite sheet masks! This mask boosts dull and lackluster skin with the LuLuLun Face Mask, one of the best-selling sheet masks available in Japan, specifically designed for daily use to deliver exceptional skincare benefits and leave your complexion positively glowing.
Showcasing quality, innovation, and efficiency, the resealable pack contains 32 sheet masks to be used over the course of a month for maximum results, each saturated in the equivalent of 350ml of essence!
As noted above, make it a routine, not a treat! A selection of brightening Vitamin C derivatives helps to combat melanin formation and redness with anti-inflammatory properties, while plant-based Geranium Rovertianum effectively blocks UV-induced wrinkles and discoloration.
Happy sheet masking we hope you loved our 5 best sheet masks for aging skin! Let us know in the comments below which mask you tried!