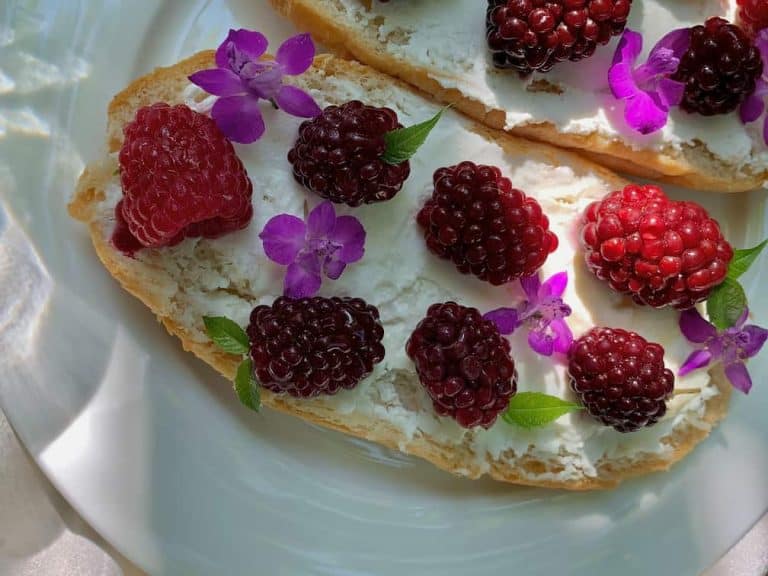 11 Healthy Dessert Recipes You Should Try
Healthy Vegan, Gluten-Free, Grain-Free, Paleo, Sugar-Free to Dairy-Free Desserts for Everyone
The key to eating healthy is being prepared, in this post we will share 11 healthy dessert recipes you should try. Make any of these delicious desserts ahead of time so you can enjoy them during a busy week.
Most of the dessert recipes on this list are: vegan, gluten-free, paleo, and low in sugar or sugar-free. There is something on this list for the chocolate, peanut butter, cheesecake, hazelnut, almond, lemon, banana, carrot, fudge, apple pie, or matcha dessert-lover. Trust us these are the best 11 healthy dessert recipes you will love!
We scoured the internet and tested out all of these amazing recipes just for you. We can say with 100% certainty they are some of the tastiest and easiest to make healthy-treats you will ever try! Click on any of the images below to go straight to the recipe. Here are our 11 Healthy Dessert Recipes You Will Love!
1.—Healthy Peanut Butter Brown Rice Krispy Treats
We're feeling nostalgic over this classic kids snack that totally transports us back to childhood. And this healthy adult version has peanut butter included. Oh Snap crackle pop + peanut butter + dark chocolate w/ sea salt—it doesn't get better than this.
These treats are vegan and gluten-free topped with glorious dark chocolate and sea salt. This recipe and photo are from one of our favorite bloggers Monique from Ambitious Kitchen. We recommend reading her blog and trying out all her recipes. Make sure to check out her About page and read her story. We absolutely love her and this recipe!!! Continue reading on for our 11 healthy dessert recipes you will love.
2.—Raw Hazelnut Sandwich Dessert Cookies
Thank You Pamela from The Chalkboard for sharing this gem of a recipe with us. This recipe uses natural ingredients like dates, cacao, and sea salt, um yes, please. And the best part of this cookie by far is the frosting. This recipe yields about 12 cookies so you will have a delicious snack for the week. The hardest part will be not eating them all in one sitting.
3.—Healthy Lemon Dessert Bars
Lemons are life. These healthy lemon bars are so delicious. They are paleo, gluten-free, grain-free, and literally check off all the boxes. You only need 8 ingredients to make them and they take about two hours from start to finish. Most of this by the way is for cooling time with only about 25 minutes spent actually making the bars. And if lemon's not your thing you can follow this exact recipe and swap it out using limes instead. Photo and recipe via The Clean Eating Couple.
4.—Paleo Salted Almond Butter Brownies
Another amazing recipe brought to us by the CleanEatingCouple. These delicious brownies are grain and gluten-free for the chocolate lover! They're made with almond butter and have sea salt sprinkled in them. Decadent and fudgy this brownie will be your best friend in no time.
5.—No-Bake Chocolate Banana Fudge Dessert
Two words. NO BAKE! These no-bake chocolate banana fudge bars are the bomb. This recipe only calls for six simple ingredients and makes about 8 servings. And with only 95 calories per serving, you can go ahead and indulge in that second piece of fudge. And the best part about this recipe is that there is no baking involved! This has to be the easiest dessert to make on our list. Recipe and photo via Healthy Mummy.
6.—Vegan Pumpkin Carmel Bites
Minimalist Baker celebrates simple cooking by sharing recipes that require 10 ingredients or less, 1 bowl, or 30 minutes or less to prepare. These pumpkin caramel bites are so good and made with six natural ingredients and are also vegan and gluten-free. They are the perfect snack for the sweet+ salty snack-lover. Recipe and photo from Minimalist Baker.
7.—Single-Serving Matcha Microwave Cake with Matcha Protein Frosting
Matcha for one please. Don't mind if I do. You can make this matcha mug cake for one in literally 5 minutes including the matcha protein frosting. This is a sugar-free and gluten-free treat with only 180 calories and 3grams of fat. We are such a fan of Jessica and her recipes from DWB that our next one on the list is also from her blog. You can make the Matcha Mug on Monday's and Apple Pie Blondies (below) on Tuesday's. Recipe and photo via Desserts With Benefits®
8.—Healthy Apple Pie Blondies
These sugar-free, gluten-free vegan apple pie blondies do not disappoint. And they are only 140 calories per serving. We thought these would be super complicated to bake but the hardest part was waiting the 55 minutes for them to do their thing in the oven. Again Jessica from Desserts with Benefits knows exactly what she's doing. She keeps her recipes simple, healthy and freaking delicious. Recipe and photo via Desserts With Benefits®
9.—Skinny Chocolate Chip Cheesecake Bars
Mixing together chocolate chips and cheesecake to make skinny chocolate chip cheesecake bars is never a bad thing. This is our go-to recipe for when we want something decadent but easy on the calories. This recipe uses simple easy ingredients: light cream cheese, Greek yogurt, egg whites, and a touch of flour.
10.—Healthy Carrot Cake Cupcakes
This healthy dessert is packed with Vitamin A (Vitamin A is a fat-soluble vitamin that is naturally present in many foods and is important for normal vision, the immune system, and reproduction) and is vegan, sugar-free, gluten-free, soy, and high in fiber. If you follow this recipe correctly you get about 9 cupcakes in about 19 minutes. They are super fluffy and moist. Getting to snack on something that is healthy and delicious while improving our vision is a win-win.
11.—Healthy Cinnamon Roll Cookie Bars
We've been longtime fans of Amy's Healthy Baking and for good reason. Her recipes are always spot on. These healthy cinnamon cookie bars are perfection. And the best part is that they only have 82 calories!
There is something about the flavor of cinnamon that transports us back to childhood. Do you remember your local Cinnabon bakery shop located inside the mall? The sweet smell that would permeate the food court area is a smell forever imprinted in our minds.
We've never met a Cinnabon roll we didn't like but as we get older, it's important to try and take care of our body+mind+ and soul—that's why these cinnamon cookie bars are the perfect replacement with a lot less sugar, fat, and calories. We hope you enjoyed these 11 healthy dessert recipes you will love post! Make sure to heart it and keep going back to try all the recipes!