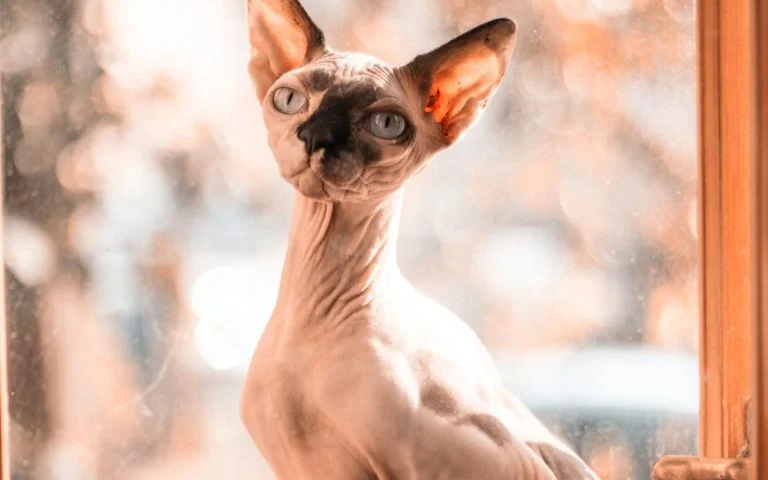 Best Products, Hacks, and Natural Treatments for Your Chest Wrinkles
Do you have lines on your chest area and want to know 8 awesome products to get rid of chest wrinkles naturally? Cleavage wrinkles also referred to as: cougar cleavage, chest wrinkles, boobie wrinkles, or crinkles are deep vertical creases that form on your décolletage area. And guess what...they come with age. But not to worry because we tested 8 awesome products to get rid of chest wrinkles.
In this article, we will go over natural ways to help diminish those pesky lines on your chest area. We'll also share our favorite products and the absolute best creams that if used regularly will totally help diminish the lines on your chest. We've tried and tested all of these products—so trust us.
What Causes Chest Wrinkles?
The dècolletage and neck area is one of the most important and noticeable areas on a woman's body. So what causes chest wrinkles as we get older? Anatomically speaking, these wrinkles are very different from the ones you get on your face. In fact, most doctors and dermatologists agree that you should treat this area and take care of it even more than your face because it's more susceptible to wrinkles.
Whatever you do, do not leave this area untreated or dehydrated. In this article, we'll be sharing our top picks for the top creams and the very best products you can use. We have tried and tested these all out. So trust us.
So what causes chest wrinkles in the first place? The answer is simple, our breasts smoosh together when we sleep (especially if you are a side sleeper), that coupled with the fact that as we age, our body produces less and lower quality collagen and et voilà' on a road trip to chest wrinkle town we go.
These annoying creases are also caused by sports bras and push-up bras, which push our breasts together. Other factors of what causes chest wrinkles include: sun damage, smoking, and like we said before—the overall collagen deficit that occurs in our bodies as we get older.
So whether your wrinkles are making their Broadway debut or have been around for quite some time, do not fret, we have the best advice, products, and treatments on how to get rid of chest wrinkles naturally.
5 Ways To Get Rid Of Chest Wrinkles Naturally
Don't sleep on your side or stomach. If you are a side or stomach sleeper try and train yourself to sleep on your back. This is not the easiest option, as sleep is so important for your health, don't sacrifice your beauty sleep but even spending less time on your side or stomach will help prevent those creases. Sleeping face-up is seriously the best option.


Apply topical free radical–neutralizing serums, antioxidants, and retinols religiously on your neck and chest area daily.


Wear sunscreen all day every day. Even if you don't go outside, it's important to get into the habit of doing it. Sun damage is one of the main causes of wrinkles, so start today, it's never too late to wear SPF and protect your face, neck, and chest from sun damage.


Don't smoke. Smoking reduces oxygen to the skin, which also decreases blood circulation, and thus can result in weathered, wrinkled, older-looking skin.


Drink lots of water. I know you hear this a million times over and over but it's just the facts, ma'am. Try this workaround if you're not a human camel, drink decaf tea in the evenings and at night before bed. Ginger, green, chamomile, lemon, and peppermint are all wonderful flavor options, this is a great alternative way of sourcing your water intake. Remember to pee before you go to bed because the more water you drink, the chances of having to wake up in the middle of your sleep for a twilight pee are extremely high.

8 Awesome Products to Get Rid of Chest Wrinkles Naturally
TATCHA Ageless Revitalizing Neck Cream This chest wrinkle cream is wondrous for all skin types and is packed with antioxidants and Japanese superfoods. It's formulated with natural botanical actives and is our personal helloSPICA favorite.

2.- Clarins Extra-Firming Neck Anti-Wrinkle Rejuvenating Cream
This amazing chest wrinkle cream has a great quality, price, and value. A powerful solution for loss of firmness and elasticity, fine lines and wrinkles, and dryness on your chest area. Combine this with Clarins patented extra-firming complex to soften, smooth, and firm the neck and décolletage. Perfect for all skin types. Dermatologist tested.

3.- Elizabeth Arden Prevage Chest Wrinkle Cream
This chest wrinkle cream has an added protein restoring complex. This stuff is like liquid gold. This product also has so many positive reviews and for good reason. With award-winning advanced Idebenone Technology plus a protein restoring complex. This chest wrinkle cream is alcohol-free, fragrance & essential oil-free.
Other Awesome Products To Prevent Chest Wrinkles

La Decollette Anti Chest Wrinkles & Creases Cleavage Night Bra
Noir Naturel Original European. Wear this Cleavage Night Bra to go to sleep to prevent chest wrinkles. It's all about getting the right support in the right places and being comfortable. This bra is a game-changer if wrinkles were an Olympic sport.
Nurse Jackie Beauty Bear Age Delay Pillow Memory Foam Edition
This age-defying pillow has a special U shape design to cradle your face and neck and is an absolute fan favorite amongst celebrities. Not that Jennifer Lopez should be dictating your life or anything but you know J-Lo's being proactive by using this pillow, just sayin'.
Shiseido The Collagen Tablet 126 Tablets
An absolute must to prevent chest wrinkles Treat this like taking your vitamins or brushing your teeth every day. This is a great collagen supplement derived from a fish peptide. This awesome product to get rid of chest wrinkles is made and shipped from Japan. It comes in small tablets and you should take six tablets per day for best results. Like Nike says Just Do It. Trust the process, you will see results. If you're skeptical (which is not a bad quality to have) always consult your doctor first.
Titty Bear: Chest Wrinkle Preventer while Sleeping
I would almost recommend this product just for its hilarious name but seriously, this product is awesome if you hate sleeping with a bra on. Just put the Titty Bear between your boobs, throw on a tank, and call it a day. The major caveat with this is that the Titty Bear doesn't really work if you have really large breasts or small breasts. I guess in this case being average is totally acceptable.
But for that price even if it's not for you, be a good girlfriend and buy it for your average sized bestie. Also, in case you're wondering, according to our Google search "globally speaking, the average volume of the natural female breast is around 327 milliliters. This corresponds to the European standard size B."
SilcSkin Decollette Chest Pads
There are so many options on the market for chest pads to help you get rid of chest wrinkles. These SilcSkin Decollette Pads are uber-popular and seem to work wonders for most people. They are also an Amazon Choice, which basically means Amazon thinks they are worthy and a distinctive black badge is typically bestowed on a single product per search term. The company says the award is given to "highly rated, well-priced products available to ship immediately.
OK so back to the chest pads—we don't think in general that chest pads are the absolute best option, in terms of price, it's better to spend the money on the decollete bra and some quality creams. A lot of people don't like the adhesive in the chest pads and find them to slip when they sweat or move in their sleep. This is definitely a mixed bag of opinions. Some women love the chest pads and some don't. They are worth trying though.