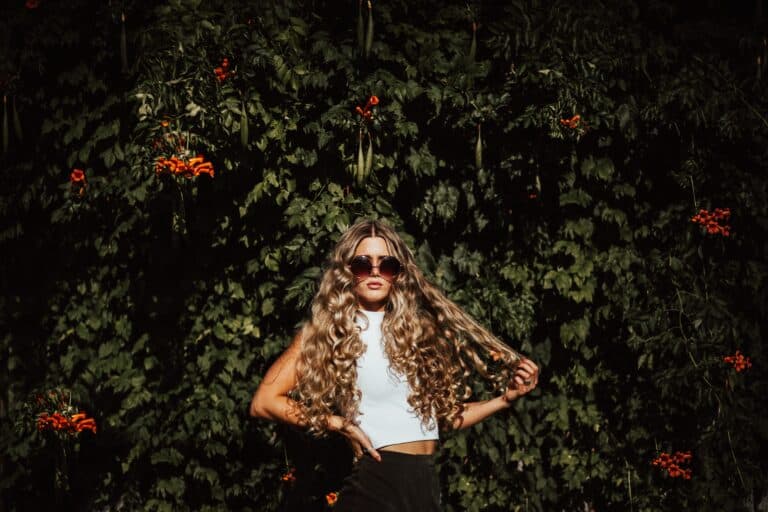 The Perfect Hair Dryer Tool For A Salon Looking Blow Out
This is the only hot tool you need and is the best hair tool for thin hair. I cannot put it into words how amazing this hair dryer hot styling tool/volumizer is for your hair. It is a game changer. It works on all hair types too. This hot tool will cut your dry time down in at least half the time you would normally spend blow drying your hair.
This Hot Tools Professional Volumizer will give you gorgeous styled and voluminous hair. What is this tool and why do I need it? Let me tell you, this is the best hair tool for thin hair!
This hair dryer-brush is a corded round brush that blows heat from the inside out to dry your hair as you brush, dry and style it. This is the best hair tool for thin hair.
Hello Volume! It combines your blow dryer and your round brush so you legit only need one tool to blow-out your hair. The result? Straight, yet voluminous glossy hair. You will feel like you got a professional blow out from the salon.
The Best Hair Tool for Thin Hair: How Much Is This Hot Tool?
This hot tool is available on Amazon right now for $54 plus tax. I don't know how many times I have to say this over and over, but this is seriously the best hot tool for thin hair and to add volume. Even if your hair is thick it will give you the best root lift ever.
I just googled a salon in my area and a shampoo and professional blowout is $60 not including a 20% tip, so you do the math on how much money you are saving. And listen I love professionals, they take my hair to the next level but with this DIY affordable styling tool that you can use on the weekly, coupled with the amount of money you will save on time, it's insane!
I've used it nonstop every day now for nine months and I can't imagine not having this tool. There are several brands on the market, but the Hot Tools is the clear winner. What I love about it is that it adds so much volume to your hair! So if you have thinning hair and need a little extra oomph then this is what you're looking for, this is the best hot tool for thin hair!
Or if you're like me and your hair is thick but you don't like to add product to your hair and want natural fresh bouncy look, then this is the tool for you! I recommend you use your hair dryer to get your hair a little dry, so like a five minute quick dry with your hair dryer to get your hair damp and not soaking wet works good. This is the best hot tool for thin hair.
Some people skip this step. I do like to have my hair damp and not dry and also spray heat protecting spray before I begin to quick dry it. Alternatively, you can air dry your hair until it's damp and then use the Hot Tool.
The Best Hair Tool for Thin Hair: Hello Volume! Benefits Of The Hot Tools Professional Dryer
You will save so much time and money and your hair will look and feel amazing. This is the best tool for thin hair ever!


This tool does not cause damage to your hair. It is not the same thing as a flat iron which applies direct heat and can damage- your ends.


It has three temperature settings to make blowing-out your hair so much easier, even if you have tighter curls or kinks.


Its bristles are infused with charcoal to naturally soak up excess oils while you blow out your damp hair or refresh your dry, day-two hair.


It gives you beautiful healthy voluminous hair.


No Frizz! Do we really need a better reason?


It's not heavy and super easy to use.


If you have thin hair this will add so much volume.


It's fast, easy and effective, which is exactly what we want in our busy live saving you so much time, energy and money.


Still unsure? check out the more than 17,695 reviews on Amazon. And do the research and see for yourself.

Watch this Video Tutorial: How to Use The Hot Tools Professional
The Olaplex Hair Repair Kit