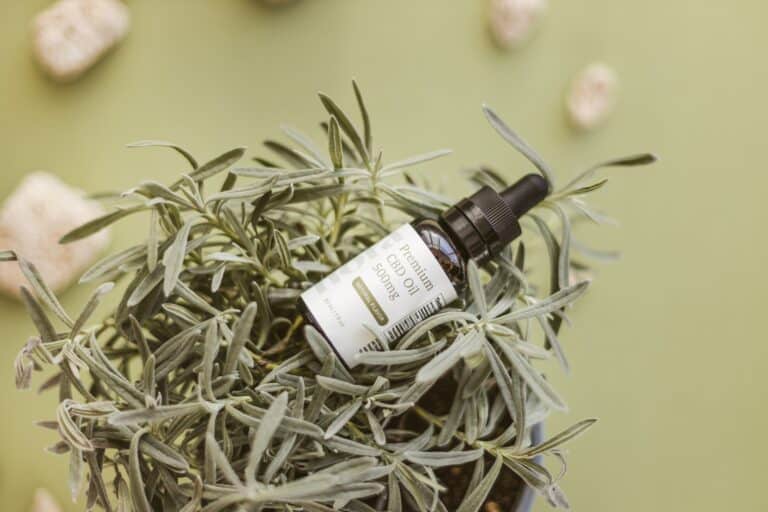 How CBD Can Slow Down Signs of Aging: Our Product Guide For The Best CBD Oils
Understanding the Different Types of CBD Oils To Age Brightly
If you're new to CBD, there's a wealth of information to take in, in this article, we'll explore how CBD oils may help slow down the signs of aging with our product guide for the best CBD oils. CBD oils are known to possess antioxidant and anti-inflammatory properties, which could help mitigate the impact of aging on the body and promote overall well-being.
CBD may slow down aging by reducing oxidative stress and inflammation in the body. It has antioxidant properties that neutralize free radicals and reduce oxidative stress, as well as anti-inflammatory effects that can help reduce chronic inflammation, a significant contributor to age-related diseases.
Although more research is needed, CBD shows promise in potentially benefiting aging individuals.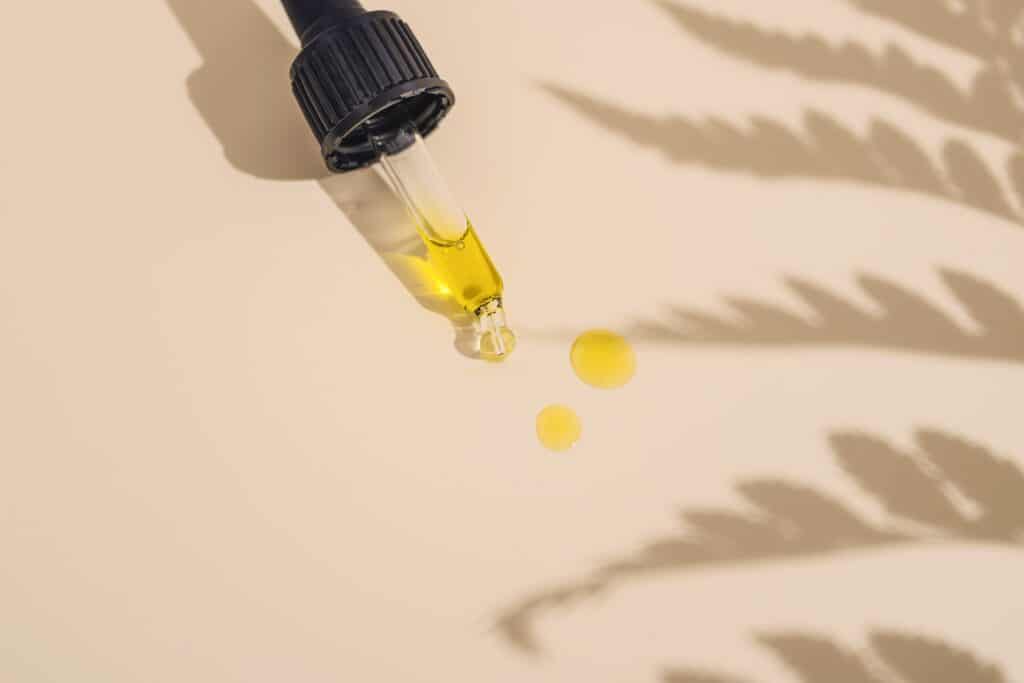 This guide will walk you through all of the questions you may have about CBD products and list our top ten CBD oils we recommend you try and buy. But of course, before your try, we will tell you the why.
*Please note that we are not medical professionals and our recommendations are based solely on personal experience and research. We strongly advise consulting with your doctor before trying any CBD oil or making changes to your current health regimen.*
**helloSPICA uses affiliate links in some articles. When you buy through these links, we may earn a commission, but we only recommend brands and products we genuinely endorse. We prioritize honesty and transparency in providing valuable resources and information to help you live your best life.**
Important Questions In This Guide:
| Question | Answer |
| --- | --- |
| What Is CBD? | CBD, or cannabidiol, is a compound found in the cannabis plant. It is known for its potential therapeutic benefits, including reducing anxiety, pain, and inflammation. Unlike THC, CBD is not psychoactive and does not cause the "high" associated with marijuana. |
| Is it legal? | The legality of CBD varies by country and state. In the United States, CBD derived from hemp with less than 0.3% THC is legal at the federal level. However, some states have their own regulations, so it's important to check local laws. |
| How do you take CBD products? | CBD products can be taken orally, sublingually, topically, or inhaled. The most popular methods include taking CBD oil drops, capsules, gummies, or vaping. |
| How often and how much should I take? | The optimal CBD dosage and frequency vary depending on factors such as body weight, metabolism, and the condition being treated. It's recommended to start with a low dosage and gradually increase until you achieve the desired effect. |
| Is it expensive, how much does it cost? | CBD products can range in price depending on the type, potency, and brand. Generally, CBD oil drops are more expensive than gummies or capsules. A 30ml bottle of CBD oil can cost anywhere from $20 to $200 or more. |
| What are the best CBD products and why? | The best CBD products depend on individual preferences and needs. High-quality CBD products should be third-party tested, have a clear labeling, and contain no harmful additives. Some popular brands include Charlotte's Web, Verma Farms, and Lazarus Naturals. |
| How should I take CBD? | The best way to take CBD depends on personal preferences and the intended effects. For fast-acting relief, sublingual drops or vaping may be best, while capsules or gummies may be more convenient for long-lasting effects. |
| Is it better to take gummies, oil, or tablets? | The best form of CBD to take depends on individual preferences and the desired effects. CBD oil drops provide faster absorption and customization of dosages, while gummies and capsules offer a more convenient and consistent dosage. |
| What are the best CBD oils and why? | The best CBD oils are made from high-quality hemp plants, extracted using CO2 methods, and are third-party tested. Some popular brands include NuLeaf Naturals, Joy Organics, and CBDistillery. |
| What's the difference between full-spectrum, broad-spectrum, and isolate CBD oils | Full-spectrum CBD oil contains all of the cannabinoids, terpenes, and other compounds found in the hemp plant, including THC (less than 0.3%). Broad-spectrum CBD oil is similar but contains no THC. CBD isolate is pure CBD, with no other compounds. |
| What are the side effects of CBD? | CBD is generally considered safe and well-tolerated, but some people may experience side effects such as dry mouth, fatigue, and changes in appetite or mood. It's important to talk to your doctor before trying CBD, especially if you're taking other medications. |
| How do I know if it's working? | The effects of CBD may vary depending on individual factors, but some common signs of its effectiveness include reduced anxiety, pain relief, improved sleep, and enhanced relaxation. |
| What's the shelf life of CBD oil? | The shelf life of CBD oil varies depending on factors such as the type of oil, storage conditions, and |
What is CBD?
CBD stands for cannabidiol, it's a major ingredient in cannabis plants (like hemp and marijuana.) It's the second-most-active ingredient in cannabis, but it is derived from the hemp plant.
CBD products continue to build mainstream visibility and acceptance across the world. The Farm Act was passed in 2018 which helped spark the trend of what is now a billion-dollar industry. The stigma with CBD has slowly started to fade away much like the acceptance and legalization of marijuana.
On its own, CBD does not cause a high, and it is not addictive. If you're worried about THC showing up in your system, look for broad-spectrum oil or products that contain pure CBD isolate.
Broad-spectrum oil, as opposed to full-spectrum oil, is refined to exclude the trace amounts of THC that may have been present in the hemp plant. We will go more in-depth about the different spectrums later in this guide.
CBD comes in different strengths and forms, often as CBD oil, but also in pills, gummies, and powders. It can be absorbed through the skin, ingested, or inhaled by vaping.
Although we suggest avoiding vaping. Vaping has been linked to serious lung infections and even death, though it's not exactly clear how or why.
While the Centers for Disease Control and Prevention (CDC) are investigating the risks of vaping, most government health agencies recommend avoiding vaping until we know more.
According to a report from the World Health Organization, "In humans, CBD exhibits no effects indicative of any abuse or dependence potential To date, there is no evidence of public health-related problems associated with the use of pure CBD."
Are CBD Products Legal?
Most CBD products are readily available throughout the United States, with varying degrees of restriction. But is it legal?
All 50 states have laws legalizing CBD, though its exact legal status is in flux, and while the federal government still considers CBD in the same class as marijuana, it doesn't habitually enforce against it.

Check to see if it's legal in your state. *SPOILER ALERT, if you live in Idaho, Iowa, or South Dakota, then no CBD for you, apparently.
What Are the Benefits of Taking CBD?
| Benefits of Taking CBD | Explanation |
| --- | --- |
| Helps with anxiety | CBD has been found to help reduce anxiety and promote relaxation without the psychoactive effects of THC. |
| Helps you maintain a sense of calm for better focus | CBD can help reduce stress and anxiety, leading to a calmer state of mind, which can enhance focus and concentration. |
| Helps with recovery from exercise-induced inflammation | CBD has anti-inflammatory properties that can help reduce inflammation and promote recovery after exercise or physical activity. |
| Has calming effects on sleep and mood | CBD can help improve sleep quality and regulate mood by reducing anxiety and stress levels. |
| Alleviates aches and pains | CBD has analgesic properties that can help reduce pain and discomfort, including chronic pain conditions such as arthritis and multiple sclerosis. |
| Promoted for PMS symptoms like bloating and mood swings | CBD has been found to help alleviate symptoms associated with PMS, such as bloating, mood swings, and cramping. |
| Eases hot flashes and improves bone density | CBD can help regulate hormonal changes associated with menopause, including hot flashes, and has been shown to improve bone density. |
| Helps reduce inflammation and chronic pain | CBD has anti-inflammatory properties that can help reduce inflammation and relieve chronic pain conditions. |
| Has been used to help children suffering from seizures | CBD has been found to be effective in treating seizures associated with rare forms of epilepsy, such as Dravet syndrome and Lennox-Gastaut syndrome. |
| Can be a low-risk treatment for patients of all ages | CBD is generally considered safe and well-tolerated, with few side effects, and can be a low-risk treatment option for patients of all ages, including children and the elderly. |
| Helps to give you an overall relaxed calming feel | CBD can help promote relaxation, reduce stress and anxiety levels, and regulate mood, leading to an overall sense of calm and wellbeing. |
CBD has been touted for an array of different health benefits, but the strongest scientific evidence is for its effectiveness in treating some of the cruelest childhood epilepsy syndromes, such as Dravet syndrome and Lennox-Gastaut syndrome (LGS), which typically don't respond to anti-seizure medications, according to the Harvard Health Review.
The FDA has officially approved just one CBD product, an epilepsy treatment drug called Epidiolex.
Children suffering from debilitating seizures, elderly patients struggling with dementia, and cancer patients living with chronic pain can all benefit from the many therapeutic properties of CBD.
But before taking any CBD product first you need to understand the dosage, the different types of CBD, and the different ways to use it.
How Should I Take CBD?
The different ways to take CBD and the time it generally takes to feel the effects (in general the effects of CBD last from 2-6 hours depending on how you use it, how much you use it, and how you take it, and of course your overall tolerance.)
But the general rule of thumb listed on several websites recommended is to take 1 to 6 mg of CBD per 10 pounds of body weight—so a 140-pound woman might take 14 to 84 mg of CBD.
The amount and/or frequency of CBD can be increased over time or spread out throughout the day. It's obviously better to start with a smaller dosage and increase it slowly.
Research suggests that starting with 20mg and increasing the dose as needed works for most people A standard dose in CBD gummies is around 5 milligrams (mg) per gummy, while tinctures and oils contain about 1 mg per drop.
How Long It Takes to Feel the Effect of Different CBD Products
Sublingual with oils: 15-45 minutes
Edibles: 2 hours
Pills and capsules: 2 hours
Creams and lotions: 45-60 minutes
Vaping: 15-30 minutes (although again, not recommended)
Whichever CBD product you choose, first determine the cause or the reason you are taking the product. So for example, if you suffer from arthritis, a great CBD product to try first would be a cream or lotion and apply it directly on the area that is bothering you. Then you can try an oil or edible if you feel the lotion was not as effective as you would have liked.
CBD oil can be consumed sublingually by placing a few drops of CBD under the tongue before swallowing. By using this method, CBD is absorbed by the mucous membranes located in the mouth, bypassing the digestive system and liver.
Compared with ingestion, this process allows you to skip over the initial metabolization process, where CBD molecules are broken down in the liver, allowing them to enter the bloodstream more quickly. Capsules and edibles can also take longer to kick in than a spray or tincture because of the digestion process.
Possible Side Effects You Could Experience
drowsiness (that's why it's recommended to take it before bedtime)
diarrhea
fatigue
irritability
What to Know Before Buying CBD Products
Know where the hemp comes from.


Check product labels always. Only shop from trusted sources and dispensaries that are clear, upfront, and transparent about everything in their products and ingredients.


Know who is the manufacturer or distributor's name and where they are sourcing their ingredients. Does the company you're considering buying from have its own farm, or do they wholesale hemp or extracts from multiple farms.


Know the amount of CBD as an active ingredient per serving.


Are lab-testing reports available? Third-party testing is important since CBD products are not yet regulated by the FDA.

A certificate of analysis (COA) from an independent lab is a report from an impartial source that explains what's really in your product. COAs not only break down the types of cannabinoids within the product (and in what quantity), but they also offer assurance that your product doesn't contain heavy metals or large quantities of pesticides.

And it's super important to know and decide before buying, is whether its a full-spectrum, broad-spectrum, or isolate (more details on that below)

Batch or date code. Currently, it's not regulated by the FDA, that's why it's important to know exactly where your CBD is being sourced. Use this app and track all the codes.
Difference Between Full Spectrum, Broad Spectrum, and CBD Isolate
Full Spectrum CBD
Full Spectrum hemp oil is touted to be the most effective type of CBD product you'll find. Full Spectrum CBD is extracted to keep as many of these other compounds (cannabinoids & terpenes) in the oil. This also includes trace (less than .3%) amounts of THC.
It's important to note that full-spectrum CBD can give you a false positive during a drug test, especially if you consume high doses of CBD oil daily.
Broad Spectrum CBD
This is like a decaf coffee. It is full-spectrum CBD oil run through another extraction process that removes all traces of THC.

Broad-spectrum hemp oil contains most of the cannabinoid profile, flavonoids, and terpenes that full-spectrum products do — but are THC-free. Broad-spectrum CBD is like a mix between full-spectrum CBD and CBD isolate.
CBD Isolate

CBD isolate is the purest form of this compound, made by pulling it from its natural environment and removing it from all other ingredients. Most CBD products available are made from isolate
During extraction, manufacturers remove all the other compounds, leaving behind "pure CBD" but products made from CBD isolate will be less expensive and more readily available, but also not as effective.
With CBD Isolate you get nothing more and nothing less than pure CBD. With CBD isolate there is no entourage effect, though — you can benefit solely from the effects of cannabidiol, hence the lower price of such products.

The entourage effect happens when CBD is ingested with other compounds from the cannabis plant, rather than in isolation.
The theory is that by using the whole hemp plant rather than a singular aspect, there's a boost in the health benefits and overall therapeutic effect of cannabinoids The entourage effect helps maximize CBD oil's therapeutic effects.
How Much Do CBD Products Cost?


A lot of factors affect CBD oil prices such as the hemp origin, strength, and type of CB extract, the type of CBD products can affect the price as well (a full spectrum will be priced differently to a broad spectrum, the premium ingredients and carrier oil such as USDA certified MCT coconut oil or all-natural flavorings.
The type of CBD product can affect the price as well. For example, a full-spectrum product may be priced differently than a CBD isolate or broad-spectrum product that has gone through additional distillation and purification processes to filter out plant compounds like THC.
Some CBD oil tinctures may contain premium ingredients like USDA-certified organic MCT coconut oil or all-natural flavorings that can increase the price of the product. If you're set on purchasing truly organic CBD oil, the extra cost may be worth it.
Top 10 CBD Oils To Buy
#1
Brand: Poplum
Price: $99.00 one time purchase OR go monthly and save 20% $79.20
Amount: 500 MG
Type of Spectrum: Full Spectrum
Website: https://populum.com
Other useful information: Using hemp CBD ethically grown on their Colorado farm, Populum only uses full-spectrum hemp extracts of the highest quality. Experience premium full-spectrum CBD oil tinctures with their award-winning orange flavor.
Full-spectrum hemp extract, they use Grapeseed oil, Hempseed oil, Coconut Oil, and cold-pressed orange oil to accent the flavor of their CBD oil. They include free shipping on all orders.
Third-party lab result of your bottle, tested for potency & purity. 30-day risk-free trial. Easy instructions on how to get started.
Bonus Points for their 30-day risk-free trial (their website claims they were first on the market to offer this) and their comprehensive guide walks you through all the details of dosage recommendations and how to take your CBD oil. Also beautiful branding and website.
#2
Brand: Kanibi
Price: $129 one-time purchase or $116 subscribe and save
Amount: 1500MG
Type of Spectrum: Full Spectrum Formula
Website: https://kanibi.com/
Other useful information: Kanibi oils are sourced from organically grown Kentucky hemp, complete with a full spectrum of cannabinoids for maximizing the entourage effect.
Their oils are complete with premium MCT oil as the carrier products are crafted with select batches of premium hemp and double-tested to ensure perfection. Available in five different flavors Skittles, Cinnamon, Unflavored, Choco Mint, Lemon Lime.

Bonus points for their super informative blog packed with great tips and industry insight. Read it here: https://kanibi.com/blogs/all
#3
Brand: Penguin
Price: $75 one time purchase or Subscribe and Save 15%
Amount: 600 MG
Type of Spectrum: Refined Broad Spectrum
Website: https://penguincbd.com
Other useful information: Their CBD is oil made with the best Oregon-grown hemp, and each batch is made from a refined broad-spectrum extract that contains 0% THC.
Choose between their fan-favorite mint flavor oil, or citrus, natural, strawberry, and cookies & cream flavors. They use Hemp Oil, MCT Oil, Natural Flavor, and Terpenes.

Bonus Points: They let you know the shelf life of their CBD oil (which is approx. 12 months) and they also explain how and where you should store your oil. Other bonus points for their third-party testing lab reports that you can see for all their products including oil, gummies, cream, and capsules.
#4
Brand: Premium Jane
Price: $85
Amount: 600 MG
Type of Spectrum: Full-spectrum formula
Website: https://premiumjane.com/?sscid=91k4_aqqyn&utm_medium=affiliate
Other useful information: Available in five flavors.
Citrus, Mint, Chocolate, Natural, and Lemon-Lime
All natural ingredients – no artificial flavoring used.
Sourced from 100% organic Kentucky hemp

Non-GMO. Certified to be free from any pesticides, herbicides, solvents, heavy metals, or chemical fertilizers. Relaxing, non-intoxicating hemp formula (less than 0.3% THC Lab tested for safety, purity, and potency. Bonus points for their beautiful and easy-to-navigate website and the packaging of their products!
#5
Brand: Spruce
Amount: 750 MG Lab Grade CBD Oil
Price: $89 one time purchase or Subscribe & Save (15%): $75.65
Type of Spectrum: Full Spectrum
Website: https://takespruce.com/
Other useful Information: This is one of the most consistently top-rated oils out there. Spruce CBD oil contains 25mg of full spectrum CBD per dropper full (1ml)

It comes in a peppermint flavor and the cap includes a graduated dropper to ensure accurate serving size. It's organic. Vegan and gluten-free with no artificial flavors, preservatives, or sweeteners.
Ingredients: Organic Hemp Seed Oil, Full Spectrum CBD Oil, Natural Flavors. Ships to all 50 States. Note their disclaimer that you should not take this product if you are subjected to drug testing. Even though it only contains 0.3% THC there is a chance you may test positive for marijuana
#6
Brand: Charlotte's Web
Price: One time $119.00 Subscribe and Save $107.99
Amount: 1 ML
Type of Spectrum: Full-spectrum formula
Website: https://www.charlottesweb.com
Other useful information: They have three different flavors to choose from-Lemon Twist, Orange Blossom, or Mint Chocolate. 100% CO2 extracted formulation containing the highest available level of CBD. Extraction type: CO2 extraction.
Which is apparently a very environmentally friendly process. The extraction agent in the supercritical CO2 extraction process is carbon dioxide – an example of green chemistry. This process is clean, and safe and leaves no negative impact on the environment. USA Grown Hemp. Approx. 60mg of CBD per 1mL serving. Dropper included.
#7
Brand: Fab
Price: $59
Amount: 600 MG
Type of Spectrum: Full Spectrum
Website: https://fabcbd.com/
Other useful information: FAB CBD oil products are sourced from the finest hemp plants in all of Colorado. Lab-tested hemp oil, non-GMO, Vegan Blend, Pesticide Free, with Botanical Terpenes. Citrus, Berry, Mint, Vanilla, and Natural flavors. They offer a 30-day money-back guarantee.
Bonus Points for their loyalty program. For every dollar, you spend you'll receive 5x points you'll be able to use for future purchases and discounts. Other bp's for recommended use for newbies. They suggest starting with the 600 MG bottle.
Other major BP's for having 693 reviews on their site and most are either 4-star or 5 stars reviews with positive comments.
#8
Brand: NuLeaf Naturals
Price: $99
Amount: 900 MG
Type of Spectrum: Full Spectrum
Website: https://nuleafnaturals.com/
Other useful information: Their CBD oil is a whole-plant extract containing a full spectrum of naturally occurring synergistic cannabinoids and terpenes.

Ingredients: Full Spectrum Hemp Extract, Organic Virgin Hemp Seed Oil. Their products contain no additives and the only ingredient is organic hemp. Colorado grown. Over 20,000 high-rated customer reviews.
#9
Brand: Joy Organics
Price: $77.95
Amount: 900MG
Type of Spectrum: Broad Spectrum formula
Website: https://joyorganics.com/
Other useful information: Joy Organics CBD Oil Tinctures are lab tested, THC free, and they have free shipping. Four flavors with different carrier oils- Tranquil mint, Natural, Summer Lemon, and Orange Bliss. Each drop contains their THC-free phytocannabinoid-rich hemp oil. All tincture bottles are 1oz (30ml). Their tinctures do not contain alcohol.
#10
Brand: Medterra
Price: One-time purchase for $59.99 or sign up for their monthly subscription and get 15% off
Type of Spectrum: Broad Spectrum
Website: https://medterracbd.com/
Other useful information: Made in the USA, Non-GMO, Zero Contaminates. Their broad-spectrum tinctures contain CBD with additional beneficial compounds such as CBG, CBN, CBC, CBDV, and natural terpenes.
This provides a convenient and affordable way to consume our high-quality hemp extract. Each of their bottles contains 30 servings and can be taken day or night. Citrus, Strawberry Mint, and Unflavored.
Their products are fully compliant with the Kentucky Department of Agricultural Industrial Hemp Pilot Program and are certified by the U.S. Hemp Authority. Medterra's products are all third-party tested, completely legal, and are able to ship to all 50 states and internationally.
Bonus Points For their CBD online quiz with three options to click on. Are you a CBD expert, curious, or skeptical? They are part of the U.S. Hemp Authority™ certified program in an effort to provide their customers with the highest-quality CBD and customer service.
Going to dock a few points though overall because we weren't the biggest fan of their website navigation.
Best CBD Bonus Product To Try: CBD Honey Infused Sticks
Brand: Diamond CBD
Price: $79.99 for a pack of 25
Amount: 250 MG (per stick)
Type of Spectrum: Full Spectrum
Website: https://www.diamondcbd.com
Try a pack of 25 CBD-infused Honey Sticks 250mg from Diamond CBD. Each stick is packed with 10mg of all-natural hemp-derived CBD — that's 250mg of pure CBD per jar.
Their directions say to add the CBD-infused Honey Sticks to a cup of tea or use it to flavor your salad. Diamond CBD products are closely monitored throughout the production process to establish standards of purity and potency.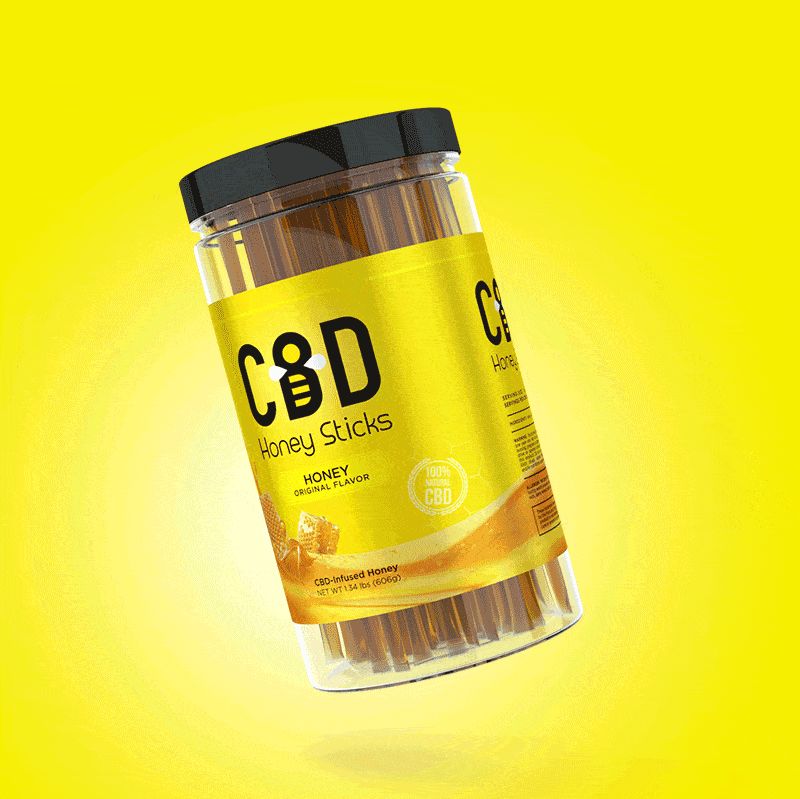 Their CBD is gently extracted with a supercritical CO2 process. Diamond CBD uses only hand-selected, non-GMO organically-grown hemp plants from farms in Kentucky, Colorado, and Scandinavia, submitting each batch of extract to a third. Honey and CBD sound like a match made in heaven.
Have you tried any CBD products before? Let us know which ones you love in the comments below.