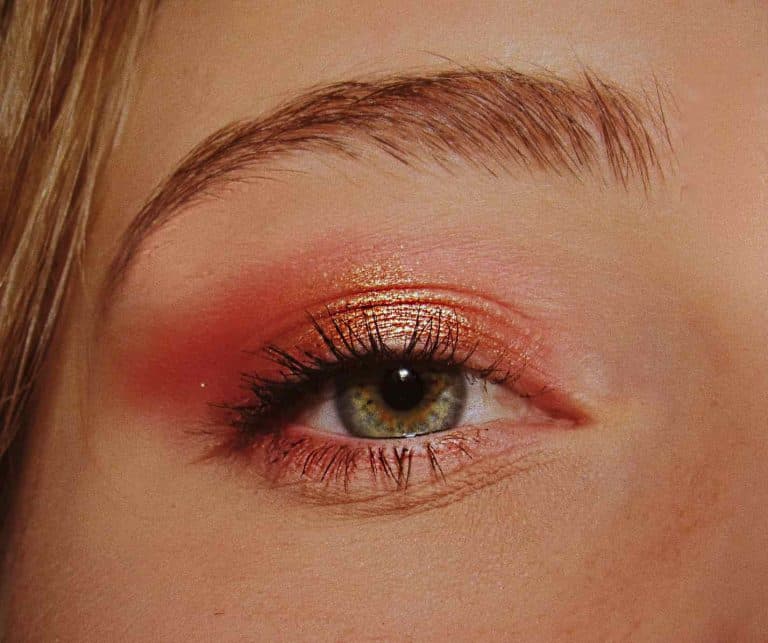 Creating a Complete and Natural Look For Under $15
Makeup Must-Haves Under $15
Whether you're a beauty connoisseur or just testing out various cosmetics, it's so important to know what products work for you. We used to just love to buy and try all kinds of makeup—from drugstore brands to high-end ones; wearing and trying literally every single makeup product on our face. But, as we get older, we are definitely drawn to more simple yet complete looks that accentuate my natural features. Keep on reading to find out the holy grail drugstore full-face makeup must-haves!
And, we've come to realize that we don't want to spend a ton on makeup because we'd rather spend more on quality skincare products that we absolutely cannot live without (or buy plenty of sheet masks that we can use daily!) If you are on the hunt for affordable makeup that has superb quality and does the job— you are at the right place! Here are the holy grail drugstore full-face makeup must-haves by helloSPICA!
Here are some of helloSPICA's holy grail drugstore full-face makeup absolute favorite drugstore products that won't break the bank. In fact, every item is under $15. Try them out and if you absolutely don't love the item—you can always do returns at most national stores, such as CVS, Target, etc. where they accept opened, unsatisfied items for returns!
Holy Grail Drugstore Full-Face Makeup Must-Haves
If you absolutely have flawless skin, you can skip this initial step. Just don't forget to always wear SPF! The main purpose of using a face primer is to make and keep skin smooth both in texture and coloring, so you can keep your makeup looking fresh all day long. If you experience any acne, uneven texture, or have an oily T-zone,  you can certainly benefit from using a primer! 
This foundation primer perfects and protects. It hydrates as it nixes shine and shields skin with SPF 34 - minus any ashy cast. This primer with broad-spectrum SPF 34 delivers a smooth, long-lasting base for foundation and concealer. The formula wears up to 24 hours! The built-in moisturizer keeps skin soft, while the formula minimizes shine. And you don't get a white, ashy cast - seriously! This is seriously one of our holy grail drugstore full-face makeup fave products.
This K-beauty item is one of the most popular products—with over 30 million sold worldwide. The Missha M Perfect Cover BB cream SPF 42 PA +++, unfortunately, comes with only 7 shades, but works with medium to full coverage and is suitable for all skin types.
The lightweight, but high coverage BB cream is water-based with hyaluronic acid and ceramides to help provide firmer looking, youthful skin with a reduction in fine lines. The product has a built-in pump, so it is so easy to control the amount you need and it keeps extremely sanitary!
Do you want an instant glam glow? This is the only product you will ever need for your cheeks! It works magically both as a blush and a highlighter. This richly pigmented and highly buildable blush features satin and shimmery shades that work for all complexions. With 11 colors to choose from, this blush gives you the ultimate pop of cheeky color for everyone. helloSPICA's ultimate favorite color is, "Luminoso," which gives any skin tone a nice peachy pink with a glam glow.
No falsies. No extensions. Just fibers! This waterproof mascara has both a volumizing and a lengthening effect. This two-step fiber mascara system provides a black premier first to instantly build intense volume and color on each lash (Yes, "black" premier is the key to intensifying lashes!) Next, fiber-infused smudge-proof mascara takes your lashes to extreme lengths. Don't forget that it is also very easy to take it off at the end of the day!
Do you live for sharp winged eyeliner? Then look no further. This epic liner makes intensely pigmented waterproof lines like a breeze. Featuring a slender flexible fine brush top it lets you achieve a defined and beautiful satin finish. This liner is seriously a must and definitely beats all expectations!
Lid it up with 16 ultimate nude colors! This Nude of New York palette is Maybelline's first universal eyeshadow featuring curated shades that flatter all skin tones as well as every complexion. This creamy formula for texture and color gives you a smooth satin look with a vibrant impression. The 16 natural shades are made to flatter all skin tones and enhance your eyes to look instantly glamorous!
Vivid colors? Moisturizing? And, food-proof? What else are you looking for in a lipstick?! This soft, ultra-hydrating (yes, it's infused with shea butter, vitamin E, and aloe!) lipstick delivers all-day color with a smooth suede finish and doesn't fade even after you eat! From bright red to soft mauve, find your own favorite. Available in 20 colors! The products of "drugstore beauty" are constantly evolving and improving. So, you can take advantage of affordable prices, continuously improving formulas, there are so many more wide-ranging shades, and colors, and no animal testing (many drugstore brands are now certified cruelty-free). These products are seriously quality products priced so good!
Eyeshadow | BB Cream | Mascara | Lipstick | Eyeliner | Blush | Primer