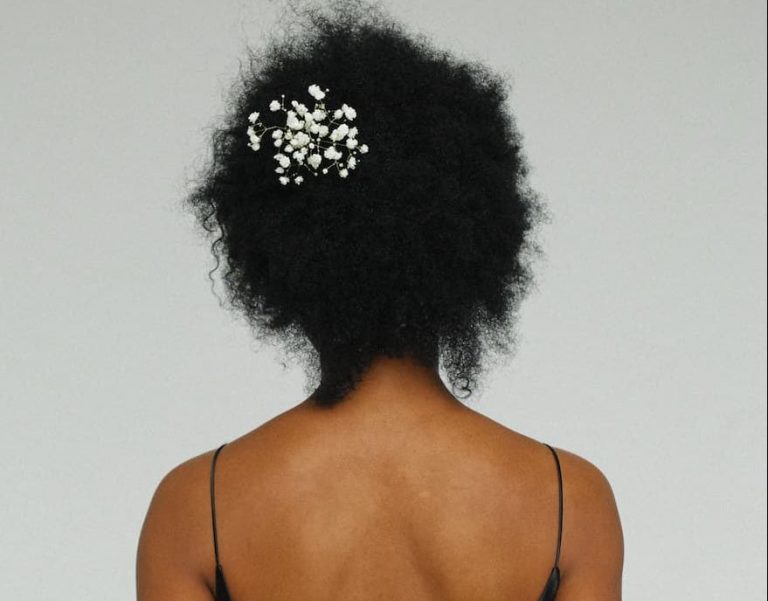 The Best Products To Treat Gray Hair
If you want to cover your grays read this article that will go over 9 ways to cover your gray hair. Those first few strands of grays on your head are often not a welcome sight for a lot of women. Why is that? We could go into a deep psycholgical dive or just read this article to find some simple solution and amazing products to cover your grays.
You may go gray, white, or silver, but whatever shade you go, the fact is the older you get —your hair color will change. We all eventually will go gray, it's just the way of life. Your chances of going gray increase 10-20 percent every decade after 30 years.
Your hair turns gray when you stop producing pigment. As we get older, we produce less pigment, resulting in gray hair, initially, the hair is white. It gets its natural color from a type of pigment called melanin. Melanin is responsible for determining skin and hair color. At helloSPICA we want to always discuss the perks and pitfalls of aging. For some going gray is not a big deal but for others, it can be considered a major pitfall. It's not always that easy to accept the gray.
So whether you embrace those initial strands of gray hair and let them be, or you tell them 'bye Felicia' and dye them, the choice is yours. Whatever you do, don't pluck your grey hairs out. If you pluck them, there's a chance they might not grow back.
When Will You Go Gray? 9 Ways to Cover Your Gray Hair
So when does one reach Silver Fox status? From the time the first strand of gray appears, it usually takes ten years or so for the entire area to turn gray. When you go gray comes down mostly to genetics.
Most women who are in their 30s should see a few gray hairs, but by the time they get into their 50s, most women would expect to have more than 50% of their scalp hairs turn gray. Dermatologists usually use the "50-50-50" rule of thumb which states that at 50 years old, 50% of the population has at least 50% gray hair.
If you are gray, your hair has lost pigment, it tends to be a little drier and brittle, and changes texture—so you need to show it some extra care. Spend that extra time doing a hair mask giving your hair the extra hydration it needs.
It's also interesting to note that men go gray first at the temples while women usually see their first grays on the front of their head. Read this article from Vice that explains why this seems to be.
Are You A Silver Fox?
Back to the genetics though. If your mother or father started getting white hairs at a young age, it's likely you will too. The same ruthless genes that determine if you will lose your hair, are the same genes that will determine how much, and how fast you will go gray. And while genetics does play a large role, so do environmental factors like diet and stress.
Researchers have found that stress activates nerves that are part of the fight-or-flight response. That action can cause permanent damage to the pigment-regenerating stem cells in hair follicles. So while you or your genetics are deciding what to do, here are some of the very best products on the market to treat your grays.
The 3 Best DIY Gray Root Touch-Ups Cover-Up Products
1. Rita Hazan Root Concealer Touch-Up Spray Temporary Gray Coverage
This product is a transfer-proof touch-up spray, with a pinpoint actuator to cover grays exactly where needed. Free of sulfates SLS and SLES, parabens, formaldehydes, formaldehyde-releasing agents, and phthalates. This product is also cruelty-free, and gluten-free. Gluten can be found in hair products because it provides protein but consumers are getting more conscious of brands and ingredients, in case you were wondering.
2. BRIGHT SHADOWS Root Touch-Up Spray from R+Co
This is a professional haircare brand for men + women. It's also certified cruelty-free, sulfate-free, vegan clean. Key ingredients are biotin, essential oils, herbal extracts. It also has pearl extract and biotin to strengthen hair and give it shine.
3. Bumble and Bumble Bb. Color Stick
This is a wax-based crayon this product is water-resistant great for ladies on the go. It's a velvety, easy-to-apply, long-lasting color stick to effectively cover up gray hair and hide roots. Free of parabens, sulfates, and phthalates.
The 3 Best Shampoo Products To Use For Gray Hair
You should start using specialized shampoos to help protect your strands. These include purple shampoos that prevent your gray strands from turning that weird yellowish tone and keeps your hair from becoming brittle.
1. Klorane's Anti-Yellowing Shampoo with Centaury
A gentle, non-purple shampoo, with botanical blue pigments, enhances silver highlights while reducing dullness, neutralizing yellow tones, and counteracting brassiness. Free from synthetic coloring agents. Vegan. Innovative and effective plant-based ingredients developed according to a responsible, certified* approach. Eco Conception with eco-designed products, recyclable, and recycled packaging.
2. Shisheido Prior
This is one of our personal favorite brands. Shiseido Prior is a range of cosmetics and hair care items designed to flatter mature hair and skin. The Shiseido Prior Color Conditioner is a color-depositing treatment that comes in three shades: black, dark brown, and light brown, and is designed to work in tandem with the Shiseido Prior Color Care Shampoo.
3. Redken Color Extend Color Depositing Graydiant Shampoo
Formulated with customized pigments and amino acids. Cuts yellow and brightens gray strands. Violet and silver pigments, tones, strengthens, and nourishes all-in-one for a gorgeous silver finish! This dual-action system, with anti-yellow shampoo and silver conditioner, neutralizes yellow undertones and nourishes them to rebalance texture and manageability.
The 3 Best Hair Dye Products to Cover Your Grays
1. John Frieda Precision Foam Color, –This innovative foam formula allows for precision color application. This product has a lot of positive reviews, is easy to use, and doesn't drip. It offers full coverage of your grays.
2. Wella Professionals Permanent Liquid Color, formulated with Liquifuse Technology that offers fade-resistant results and full coverage to the most resistant grays. Liquifuse Technology lets color penetrate and bond deep within strands to create vibrant color that lasts. Easy Bottle Application, 62 easily intermixable shades to achieve the color you want.
3. Here is a natural option that doesn't contain ammonia. The Henna Guys 100% Pure and Natural Henna Powder for Hair Dye – Effective Hair Dye That Covers Gray Hair that is natural and is similar in that it will be permanent for up to 5 months even after dying it, but you won't have the same hue for long. Switching to natural, raw, gluten-free, henna hair dye is a great natural alternative. Excellent alternative for people with sensitive skin.