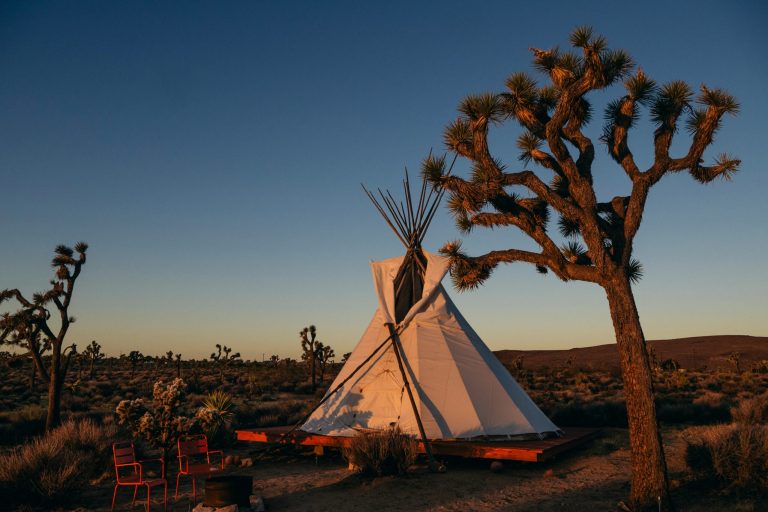 5 Seriously Cool Glamping Spots to Visit in 2023
Plus Get A Downloadable PDF Of What To Bring For Your Next Trip
"Glamping" short for glamorous + camping equals = our kind of camping, in this article we have listed out 5 seriously cool glamping spots to visit in 2023. Enjoy the great outdoors, hang out with friends, go hiking BUT with amenities like electricity, running water, and a plush bed! Glamping is all about making your camping experience comfortable and luxurious. Think cozy blankets, mood lighting, and delicious meals, oh, and did we mention running water?!
Below are five of helloSPICA's most recommended Glamp Grounds across the United States you should check out. And make sure to save our downloadable PDF for a glamping essential packing list you should bring to make your vacay a fun+ luxurious experience glampy experience. Happy Glamping!
The 5 Most Gorgeous Glamp Grounds: 5 Seriously Cool Glamping Spots to Visit in 2023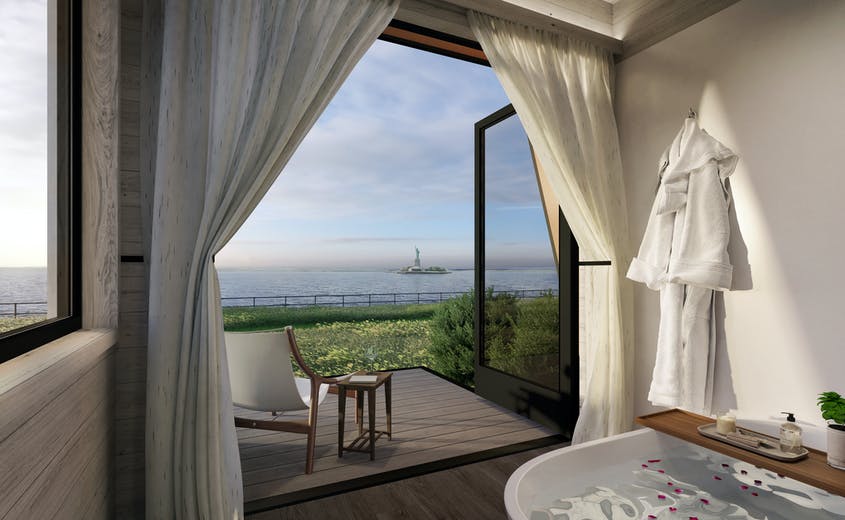 Where: Governor's Island, New York City (it's about an 8 minute water taxi ride from Manhattan)
Amenities: Instagram worthy accommodations with private showers, sinks, flush toilets, hot water, and Turkish towels.
You can book three different types of tents: The Summit Tent is luxury glamorous in style, Outlook Shelter is a modern luxury style, or the Journey Tent which is also a modern luxury style. This is really one of the best in our top 5 Seriously Cool Glamping Spots to Visit in 2023!
Start booking now!
Cost: $$$ Rates vary depending on dates and locations. A basic tent is under $300 per night.
This is the perfect escape to enjoy the great outdoors with all the amenities you need under one roof.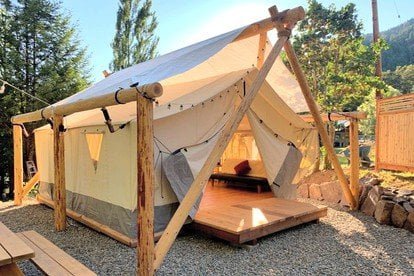 Glamping in Oregon:
Where: Near Umpqua National Forest, Oregon

Amenities: Hardwood floors, rugs, period-piece furniture, LED lighting, cozy vibes, private outdoor space, high-quality bed linens, pillows, and towels. EV charging for electric vehicles as well. Private barbecue area, hot water, fire pit, and Wi-Fi.

Cost: $$ US $131 per night

Why wouldn't you want to say that you've stayed in a yurt! It's cool+quirky and just our cup of tea.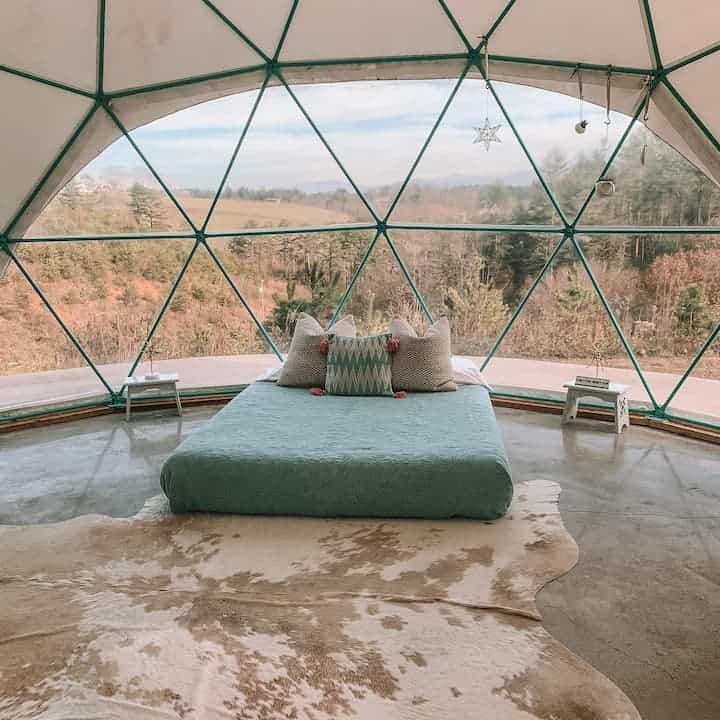 Dome It Up in Beer City. This dome makes for the perfect quiet getaway from the hustle and bustle of life!
Where: Asheville, North Carolina
Amenities: Beautiful light and bright Dome tent with spacious interiors, queen bed inside and a sitting area to sleep, two guests. Premium foam memory mattress to sleep on, grassy lawn, picnic tables, grill available, air conditioning, bathroom, heated blankets, refrigerator, dog friendly, adults only.
Cost: $$$ From $200 per night
Let bygones be bygones and you can go and get your dome on. The perfect spot to be an Outkast, and if you don't get that reference well then maybe you don't deserve to glamp in this spot. Just kidding of course you do but don't forget to add this song to your playlist.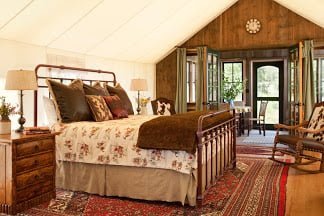 Where: Rock Creek, Montanna
Amenities: There are 10 glamping cabins in four styles available.
Trapper and Sweet Grass Cabins are open year-round. All glamping cabins sit in natural wildflower meadows on the banks of Rock Creek. All four cabins are equipped with a gas stove, screened porch and a deck facing the creek. In addition to an attached bathroom, each cabin has a private bathroom in the bathhouse, accessible via a short, lighted walkway. Keep reading for the last pick of our 5 seriously cool glamping spots to visit in 2023.
Cost: $$$$ $2,200-3,500 minimum occupancy 2 per night
With this experience you really are taking glamping to a new level. Cabins are cozy, comfortable and perfect to hang with friends.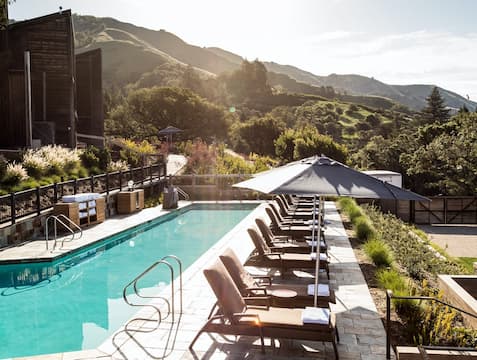 Where: Big Sur, California
Amenities: 15 luxury tents to the 20-acre redwood canyon below the main part of the resort. All tents undergo a thorough cleaning with hospital-grade products to ensure full disinfection prior to check-in. The Bath House has new safe occupancy policies and is cleaned even more frequently. A flexible model that allows you to curate your own personalized glamping experience.
Additional amenities such as firewood pits, s' mores, and beverages available on-site for purchase. A wood-burning fire pit along with a propane fire pit on the deck, instant hot and cold potable water with sink, electric lamps and power outlets with USB ports for charging devices, two Adirondack chairs with pads, hand towels, and bath towels.
Cost: ?$ Not clear on the website
Gettin' bougie with it nah nahhnahhanha We just wanted to add another song to your playlist. No, but seriously this glamp spot is super luxe. Imagine yourself drinking some champs with your boo right next to that wood-burning fire pit all snuggled up