Visit Tokyo
Get excited for our grown-up's guide to Tokyo. As we get older, our travel preferences often shift from budget-friendly hostels and partying all night to seeking out unique experiences and exploring new cultures. Tokyo, Japan's bustling capital city, is the perfect destination for those looking to combine adulting with adventure.

From world-class restaurants to quirky museums, Tokyo has something for everyone, making it an ideal destination for travelers who want to explore and enjoy all that this vibrant city has to offer. In this guide, we will delve into why Tokyo is the ultimate adulting destination and provide tips for making the most of your trip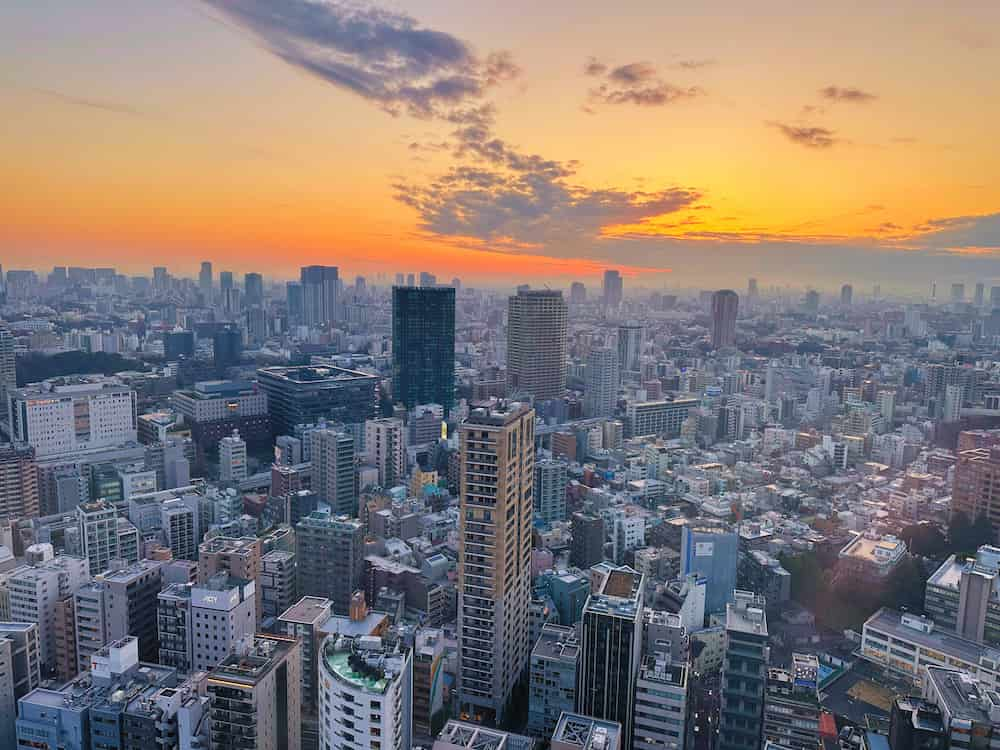 Adulting In Tokyo
With its incredible food, shopping, entertainment, and cultural attractions, it's no wonder that Tokyo is one of the most popular tourist destinations in the world. In this blog post, we'll take a closer look at some of the reasons why Tokyo is an amazing city to visit.
In this article, we will answer some questions such as:
-What are the travel restrictions in Japan right now?
-Do you need a visa? What are the entry requirements with Covid?
-What are the best hotels to stay at on and off a budget?
-What is the best month to go to Japan, and where are the best areas in Tokyo to visit?
We have you covered. Keep reading for the Grown Up's Guide to Tokyo: Everything You Should Know.
Japan has a deep-rooted culture of respect toward elders, which is reflected in various aspects of daily life. This respect is known as "Keigo," a form of honorific language used when addressing elders or people in higher positions.
It is considered rude to address someone of older age or higher status without the appropriate honorific language.
Additionally, there is a strong emphasis on caring for the elderly in Japan, with many social programs and services aimed at supporting the aging population.
This cultural value of respect for elders is also evident in the way that Japanese society is structured, with many traditional customs and practices that honor and prioritize the needs of older individuals.
What To Know About Traveling To Japan
When Is The Best Time To Travel To Japan?
The best time to travel to Japan depends on your personal preferences and what you would like to see and do during your trip. Japan has four distinct seasons, each with its own unique charm and attractions.
-Spring (March to May) is a popular time to visit Japan, especially for the cherry blossom season, which usually occurs in late March to early April. The weather is mild and pleasant, and there are many festivals and events celebrating the arrival of spring.
-Summer (June to August) can be hot and humid, but it's a great time to enjoy outdoor activities such as hiking, swimming, and attending summer festivals.
-Autumn (September to November) is another popular time to visit Japan, with mild weather and beautiful autumn foliage. It's a great time to explore the countryside, visit traditional temples and shrines, and sample seasonal food.
-Winter (December to February) can be cold, especially in northern Japan, but it's a great time to enjoy winter sports such as skiing and snowboarding. Winter illuminations and festivals are also popular attractions.
Keep in mind that the peak travel seasons in Japan are during the cherry blossom season in spring and the autumn foliage season in late November, so prices can be higher, and popular tourist spots can be crowded during these times.
We're Obsessed With Tokyo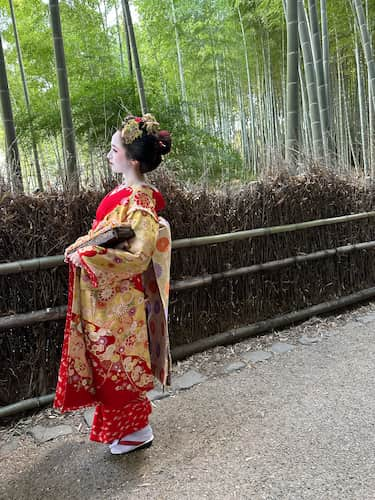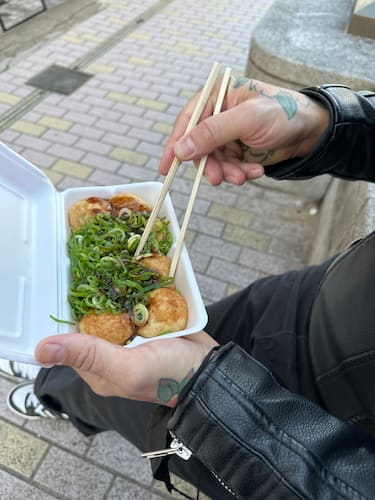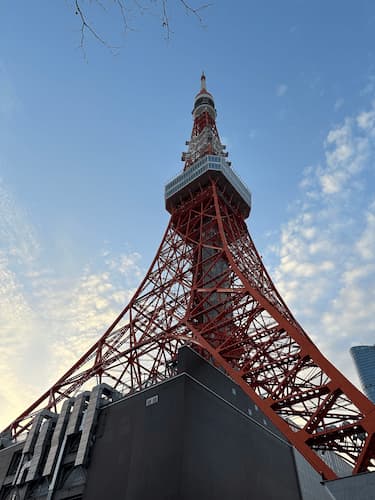 Food
One of the main draws of Tokyo is its incredible food scene. Whether you're looking for traditional Japanese cuisine, international flavors, or something entirely unique, you'll find it in Tokyo. Keep reading for the Grown Up's Guide to Tokyo: Everything You Should Know.
From sushi and ramen to yakitori and okonomiyaki, there's something for everyone in this city. And with over 230 Michelin-starred restaurants, Tokyo is the food capital of the world.
Culture
Tokyo is steeped in traditional Japanese culture, and you can experience it firsthand by visiting some of the city's many temples, shrines, and museums. The Senso-ji Temple in Asakusa is one of the most popular tourist attractions in Tokyo, and for good reason.
This ancient temple, which dates back to the 7th century, is an impressive sight to behold, with its towering pagoda, ornate gates, and colorful lanterns.
Shopping
Tokyo is a shopper's paradise, with everything from high-end designer stores to quirky boutiques and vintage shops. The Ginza district is one of the most famous shopping areas in Tokyo, with its luxury department stores, upscale restaurants, and trendy cafes.
For a more eclectic shopping experience, head to Harajuku, where you'll find an array of colorful streetwear shops, vintage stores, and unique boutiques.
Technology
Tokyo is known for its cutting-edge technology, and visitors can experience some of the city's most innovative creations firsthand. From high-speed trains to robot restaurants, Tokyo is constantly pushing the boundaries of what's possible.
And with its futuristic architecture and neon-lit streets, Tokyo is a city that feels like it's straight out of a science fiction movie.
Nightlife
When the sun goes down, Tokyo comes alive with its vibrant nightlife scene. From karaoke bars and izakayas to nightclubs and live music venues, there's something for everyone in this city. The Kabukicho district in Shinjuku is one of the most famous nightlife areas in Tokyo, with its bright lights, bustling streets, and endless entertainment options.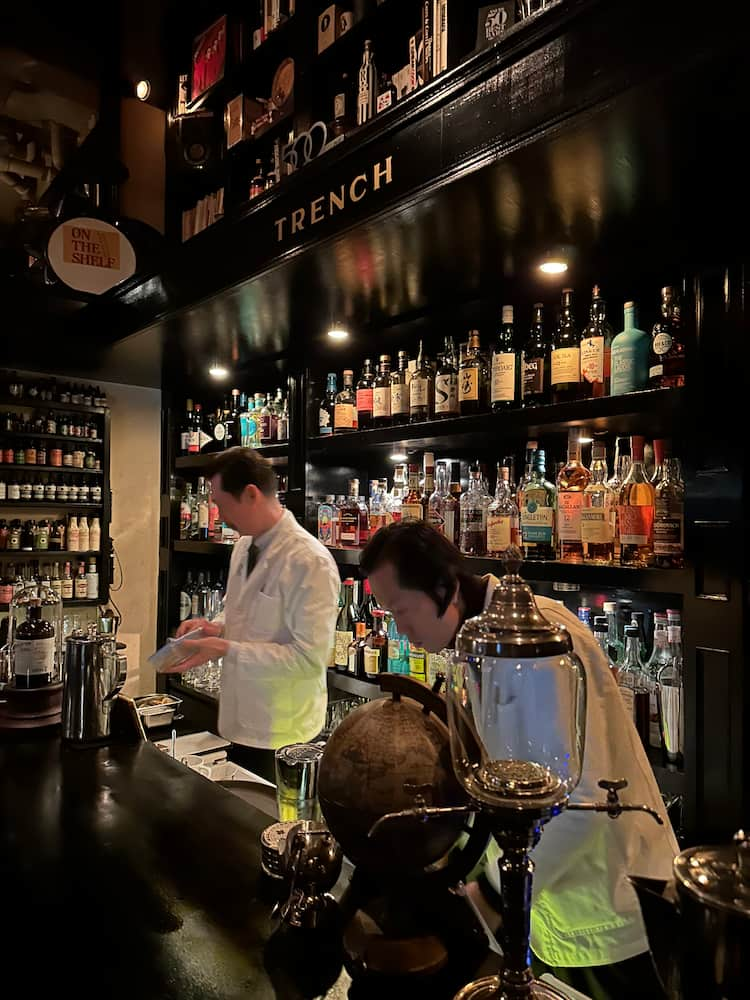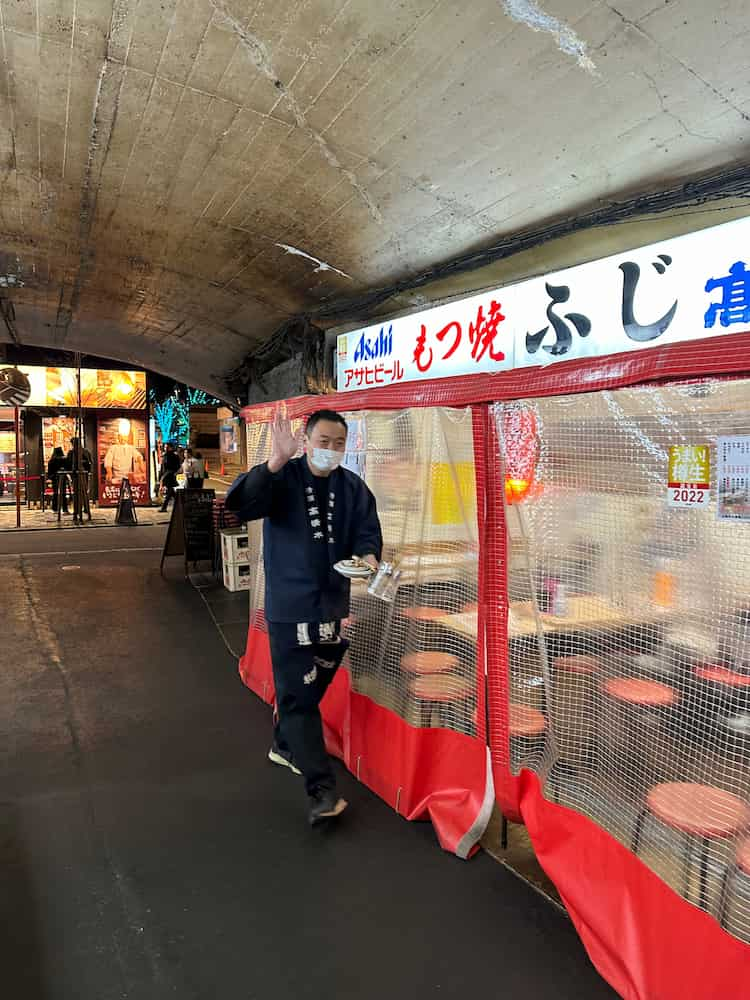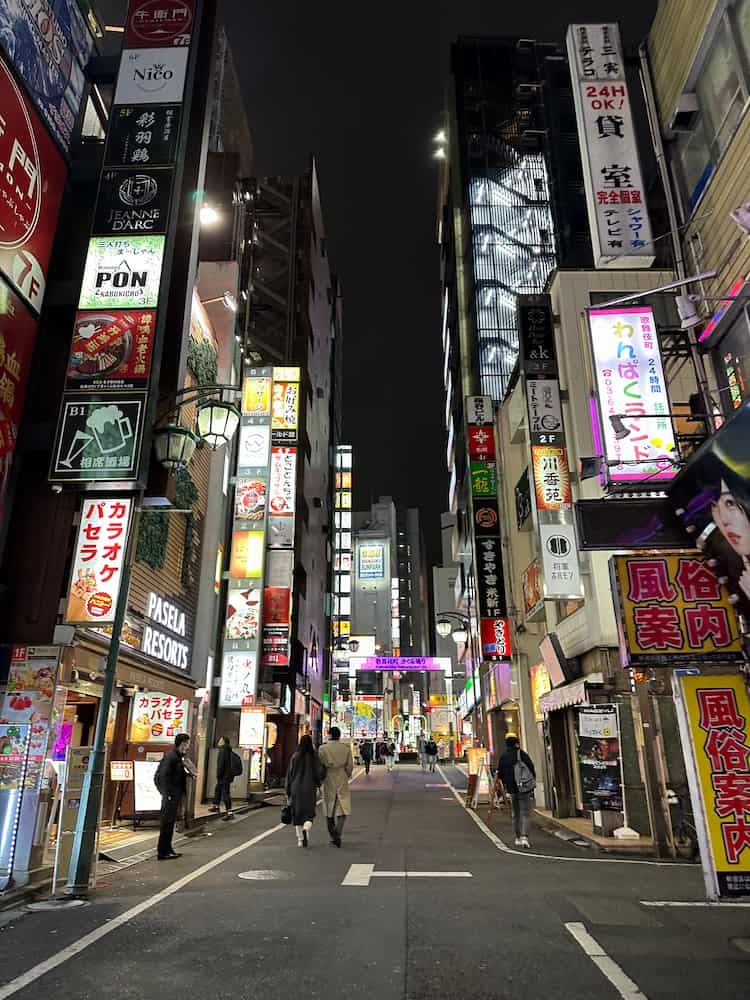 With its incredible food, culture, shopping, technology, and nightlife, Tokyo has something to offer every kind of traveler. Whether you're visiting for the first time or returning for another adventure, Tokyo is a city that seriously never fails to impress. Keep reading for the Grown Up's Guide to Tokyo: Everything You Should Know.
Best Budget-Friendly Hotels in Tokyo
It's important to do your research and read reviews to find the best hotel for your needs and budget.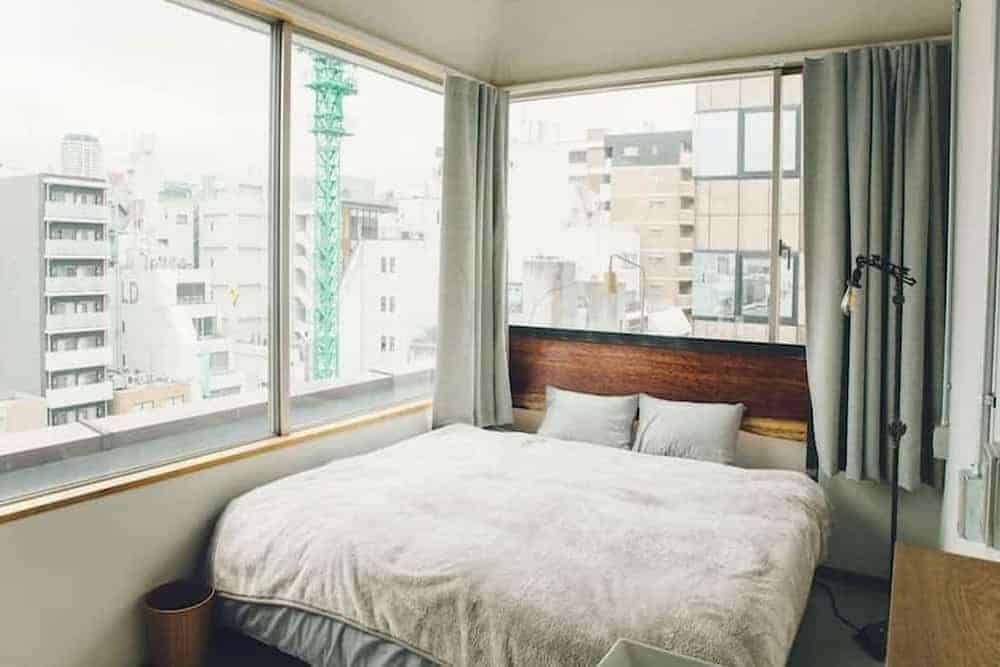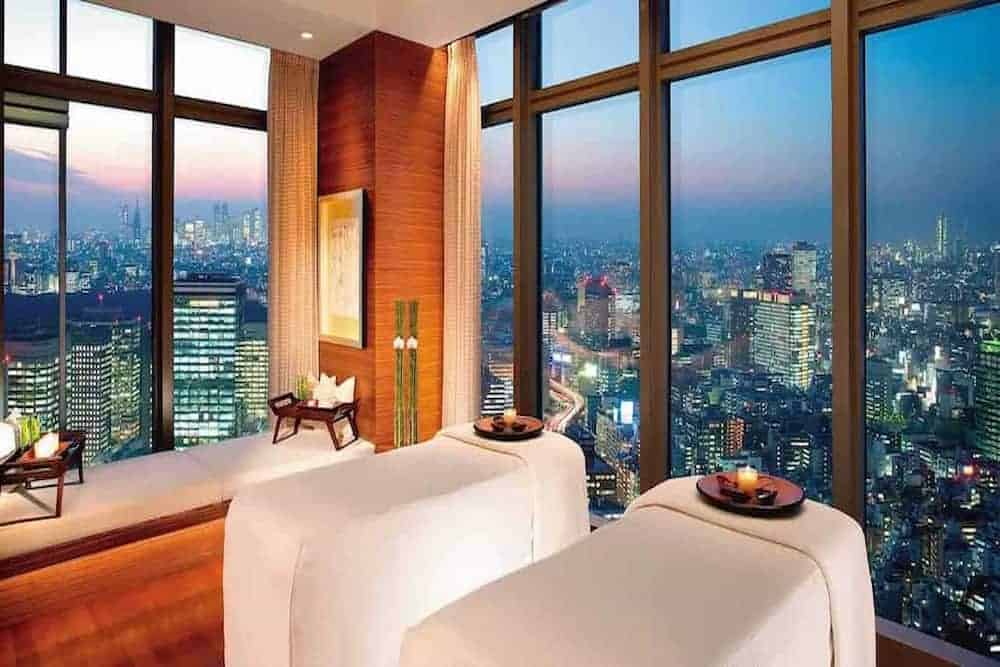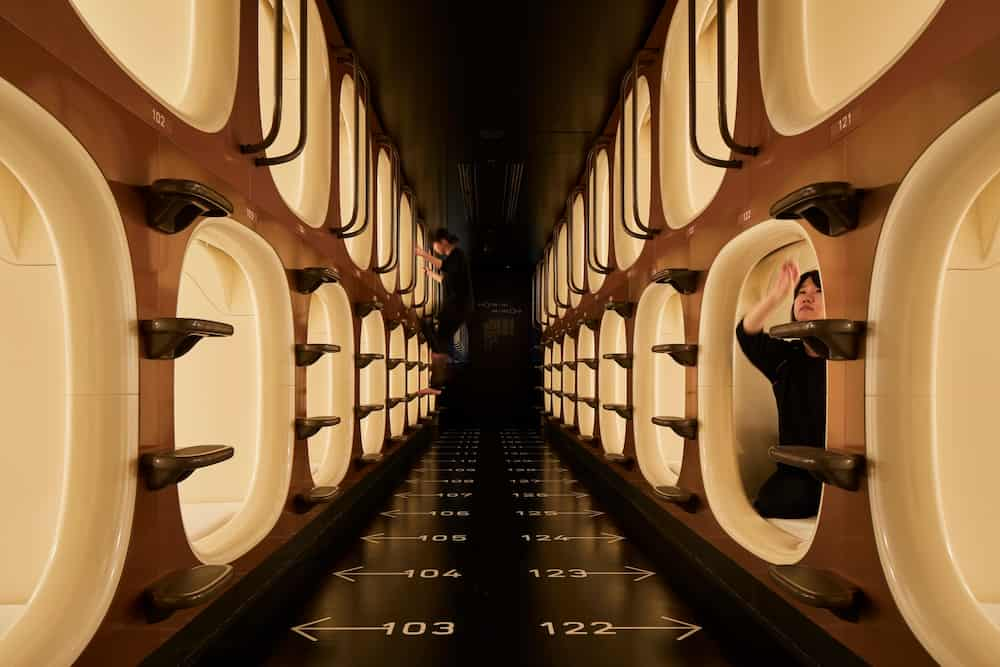 Luxury Hotels To Stay in Tokyo
Tokyo is known for its luxury hotels, and there are many options for travelers looking for a more upscale experience. Here are some of the best luxury hotels in Tokyo:
These are just a few of the many luxury hotels in Tokyo. Keep in mind that prices for these hotels can be quite high, but they offer an unparalleled level of comfort and luxury. Keep reading for the Grown Up's Guide to Tokyo: Everything You Should Know.
Tokyo Itinerary: 4 Days 3 Nights
Day 1: Arrival and Exploration of Tokyo
Day 2: Tokyo's History and Culture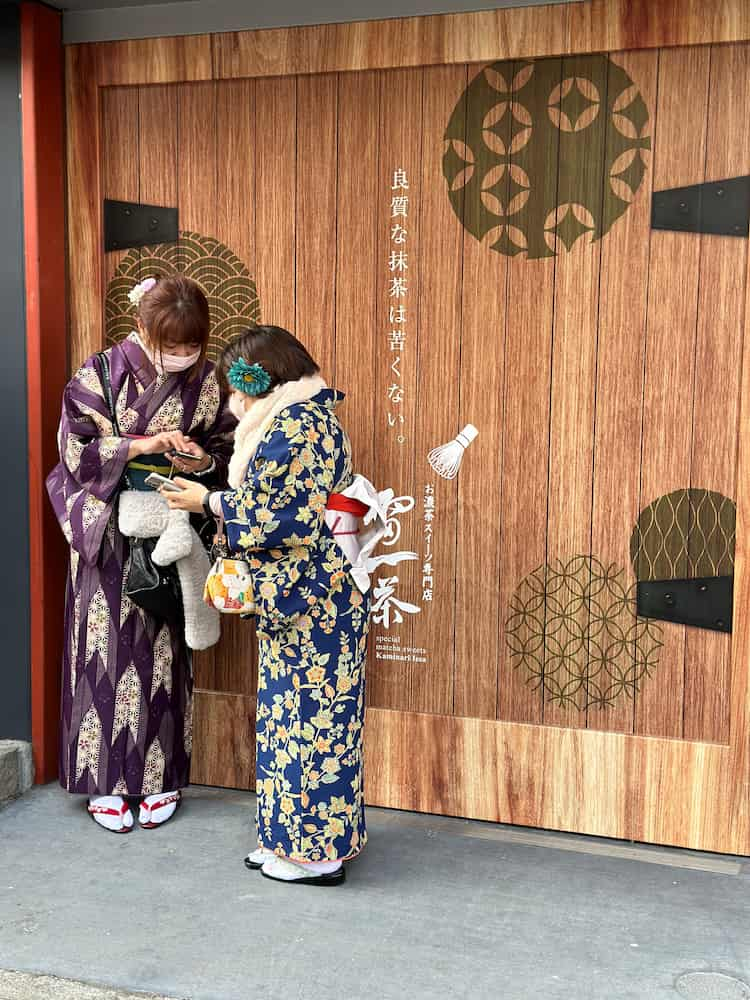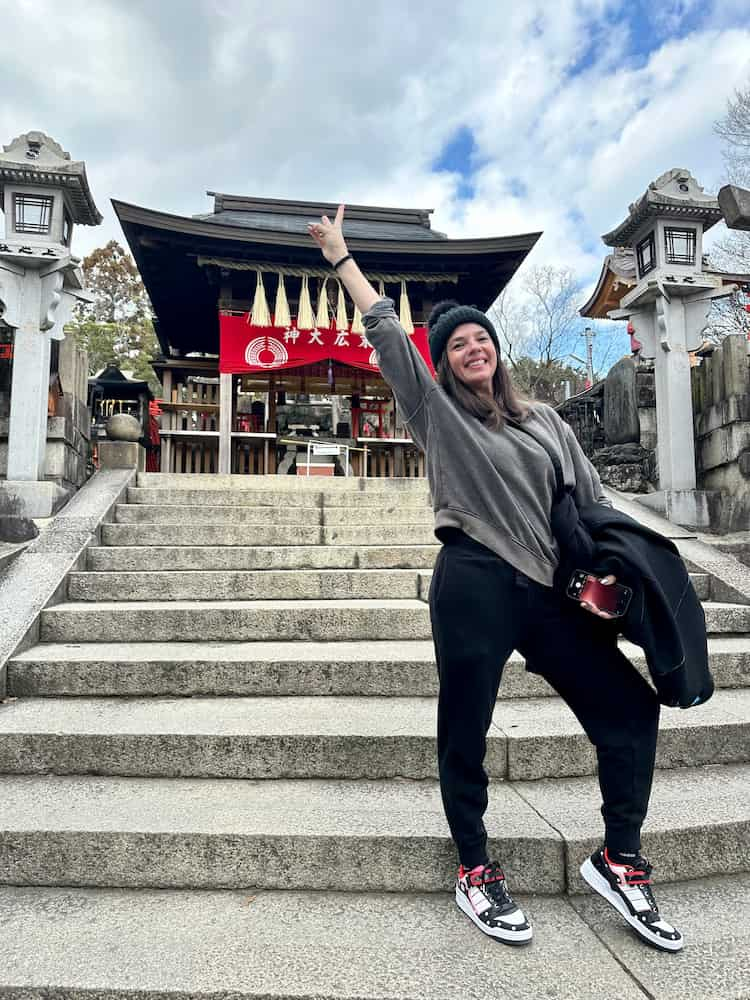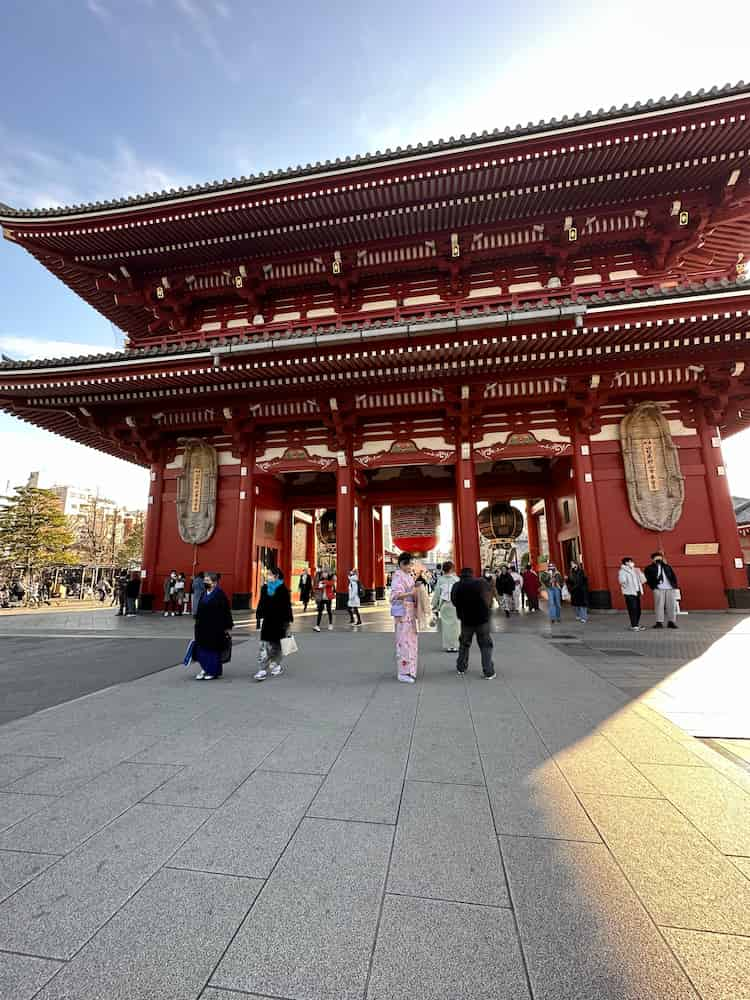 Day 3: Food and Shopping in Tokyo
Day 4: Technology and Entertainment
Of course, this itinerary is just a suggestion and can be customized to fit your interests and preferences. Tokyo has so much to offer, and there's always something new to discover.
Helpful Phrases to Know In Japanese
Learning some common phrases in Japanese can be very helpful when traveling to Japan, as it can make it easier to navigate and communicate with locals. Here are some essential Japanese phrases to know:
Hello - こんにちは (Konnichiwa)
Thank you - ありがとう (Arigatou)
Excuse me - すみません (Sumimasen)
Yes - はい (Hai)
No - いいえ (Iie)
Please - お願いします (Onegaishimasu)
Goodbye - さようなら (Sayounara)
I'm sorry - ごめんなさい (Gomen nasai)
Do you speak English? - 英語を話せますか? (Eigo wo hanasemasu ka?)
Where is the restroom? - トイレはどこですか?(Toire wa doko desu ka?)


It's also a good idea to learn some basic numbers in Japanese, especially for shopping and taking public transportation:
One - 一 (Ichi)
Two - 二 (Ni)
Three - 三 (San)
Four - 四 (Yon or Shi)
Five - 五 (Go)
Six - 六 (Roku)
Seven - 七 (Nana or Shichi)
Eight - 八 (Hachi)
Nine - 九 (Kyuu or Ku)
Ten - 十 (Ju)
Learning some basic Japanese phrases can go a long way in making your trip to Japan more enjoyable and memorable.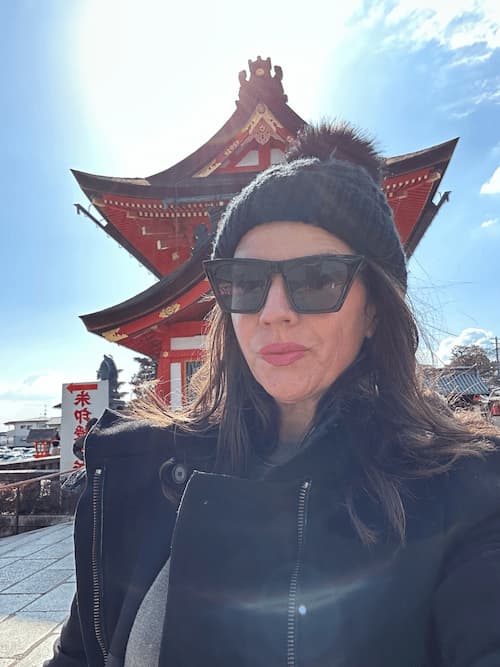 About Japanese Culture
Japanese culture is rich and diverse, with a long history that has been shaped by its geography, religion, and traditions. Here are some key aspects of Japanese culture. Keep reading for the Grown Up's Guide to Tokyo: Everything You Should Know.
Respect: Respect is a cornerstone of Japanese culture, and is deeply ingrained in everyday life. This includes showing respect to elders, authority figures, and others in positions of power or influence. Bowing is a common gesture of respect in Japan, and is used to greet others and show appreciation.


Food: Japanese cuisine is known for its emphasis on fresh, seasonal ingredients and beautiful presentation. Traditional Japanese meals often include rice, fish or meat, vegetables, and soup. Sushi, tempura, and ramen are some of the most famous Japanese dishes, but there is a wide variety of regional and seasonal specialties to explore.


Tea Ceremony: The Japanese tea ceremony, or chanoyu, is a traditional ritual that has been practiced for centuries. It involves the preparation and serving of matcha tea, a finely ground powder made from green tea leaves. The tea ceremony emphasizes harmony, respect, and tranquility, and is a beautiful expression of Japanese culture.


Art and Design: Japan has a rich artistic heritage, with traditional forms of art including calligraphy, painting, and pottery. Japanese design is also highly respected and influential around the world, with a focus on simplicity, elegance, and functionality.


Religion: Shinto and Buddhism are the two major religions in Japan, and both have had a profound impact on Japanese culture. Shintoism emphasizes the worship of nature and ancestors, while Buddhism emphasizes the pursuit of enlightenment and compassion.


Fashion: Japanese fashion is known for its unique and eclectic style, with a focus on mixing and matching different patterns, colors, and textures. Harajuku, a neighborhood in Tokyo, is famous for its street fashion scene, which includes everything from gothic Lolita to avant-garde couture.

These are just a few of the many aspects of Japanese culture. Japan is a fascinating country with a rich history and vibrant contemporary culture, and exploring its many facets can be a rewarding and unforgettable experience.

Where to Eat in Tokyo
Tokyo is home to some of the most innovative and exciting restaurants in the world, offering a wide range of dining experiences that cater to all tastes and budgets. Here are some of the coolest areas and gems to experience in Tokyo: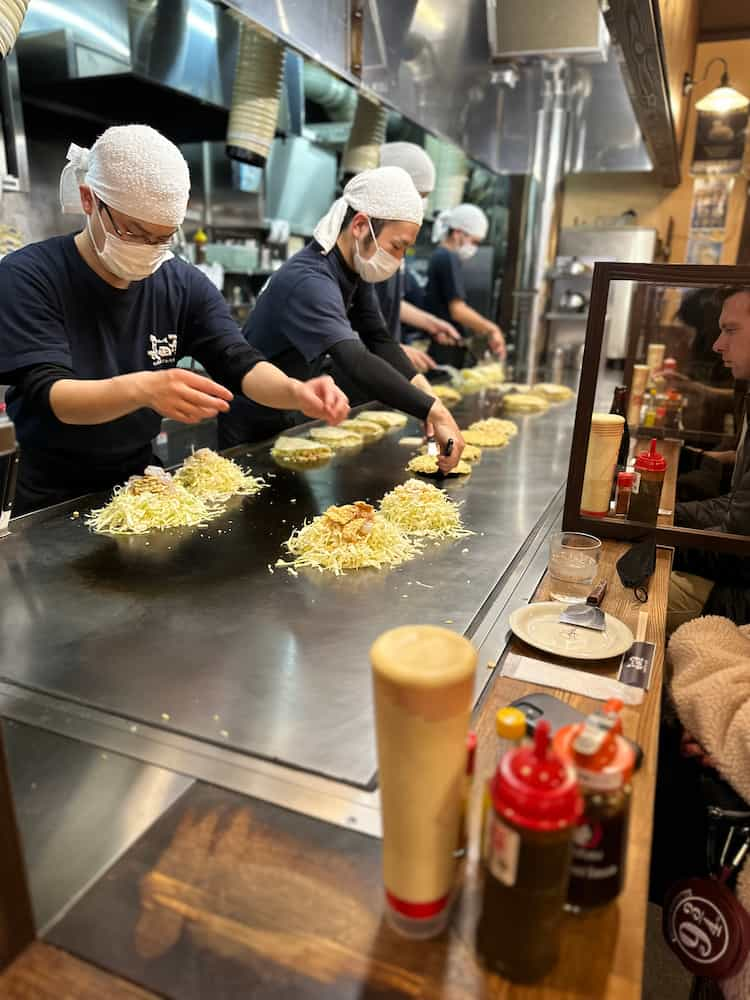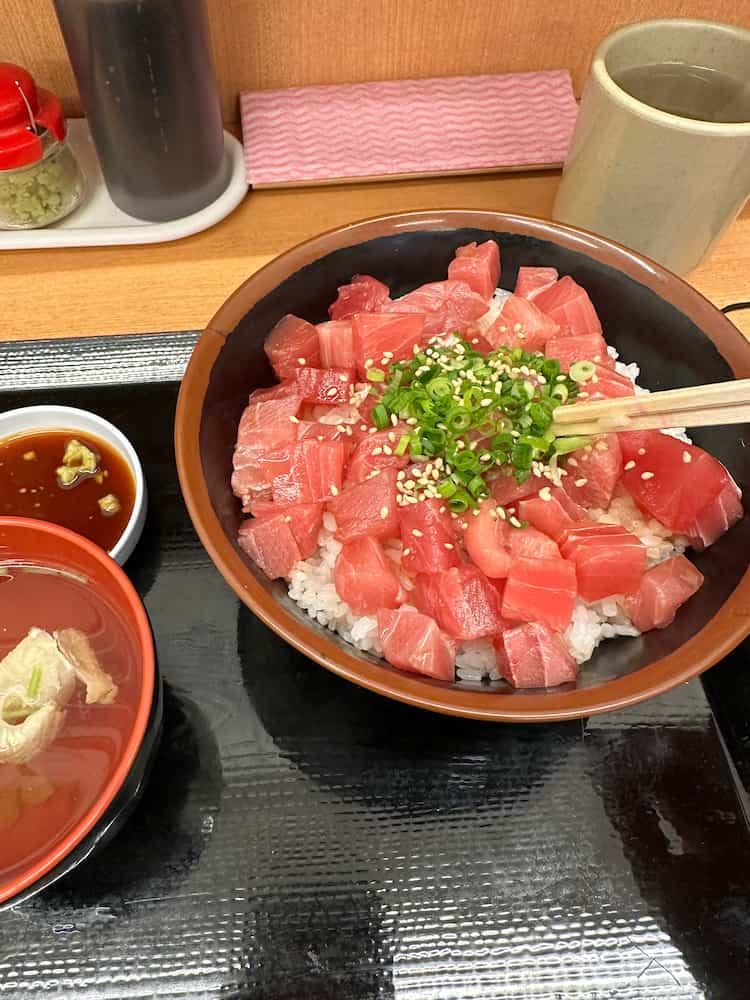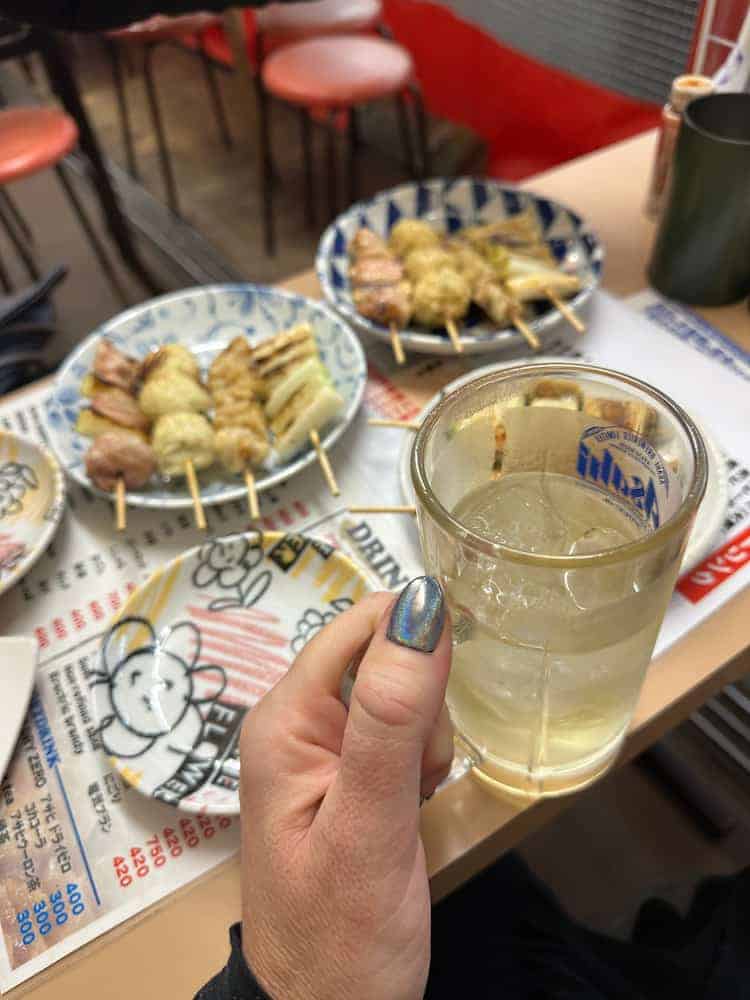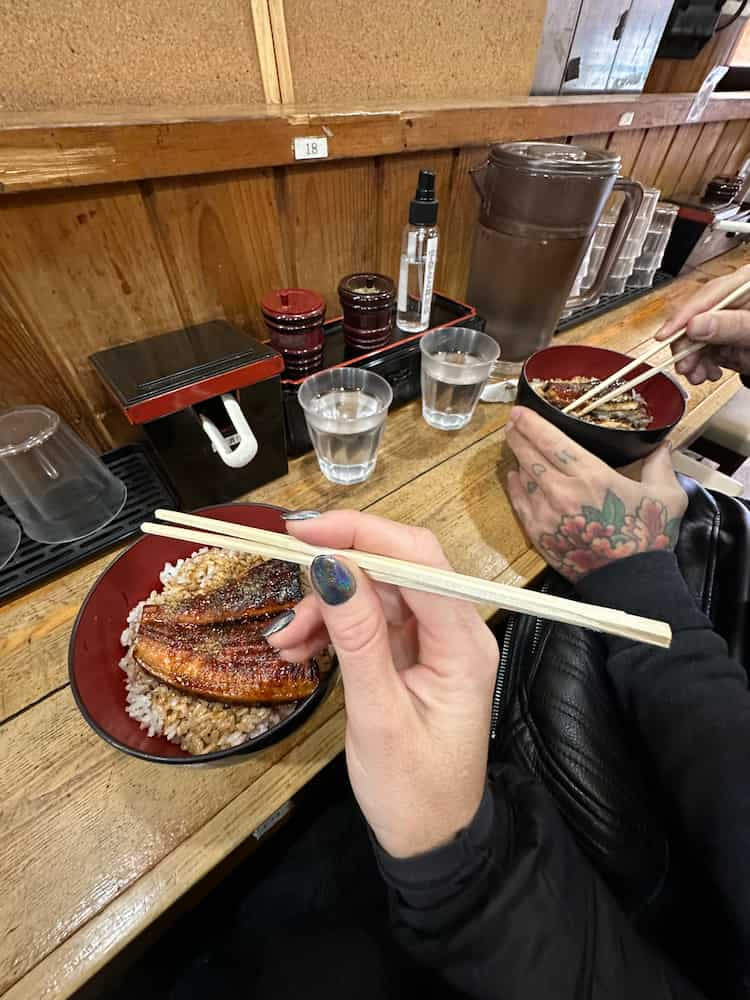 These are just a few suggestions, but Tokyo has many more hidden gems waiting to be discovered. It's always a good idea to ask locals for recommendations or explore different neighborhoods to find your favorite spots.
Don't Forget To Experience A Bathhouse in Tokyo
Bathhouses, or sento, are an important part of Japanese culture and have been around for centuries. They are communal bathing facilities that are typically separated by gender and are still popular today despite the widespread availability of private bathrooms in homes and apartments. Here are some things to know about bathhouses in Japan. Keep reading for the Grown Up's Guide to Tokyo: Everything You Should Know.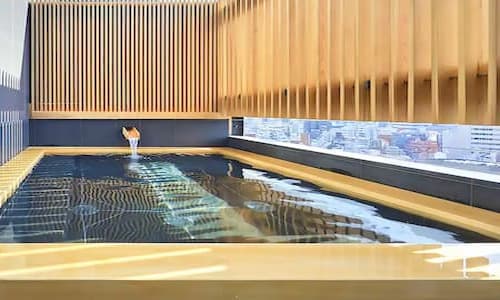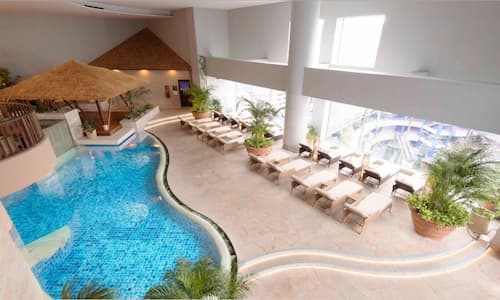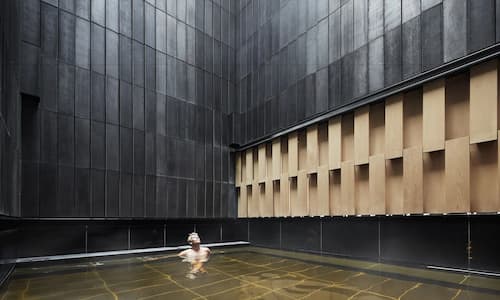 Visiting a bathhouse in Japan can be a memorable and relaxing experience, and is a great way to immerse yourself in Japanese culture. However, it's important to be respectful of local customs and follow etiquette rules to ensure a positive experience for everyone.
History: Bathhouses have been a part of Japanese culture since at least the 6th century when they were used by monks for ritual purification. Over time, they became more widespread and were used by the general public as a place to socialize, relax, and get clean.


Layout: Most bathhouses in Japan have a similar layout, with separate areas for men and women. They typically have a changing room, a shower area, and a bath area. Some bathhouses may also have additional facilities like saunas, hot tubs, and massage services.


Etiquette: When visiting a bathhouse in Japan, there are some important etiquette rules to follow. Before entering the bath area, you should thoroughly wash your body and rinse off all soap and shampoo to keep the water clean. You should also avoid splashing, swimming, or dunking your head in the water, and be respectful of others by keeping noise levels down and avoiding staring.


Benefits: Bathhouses are not just a place to get clean; they also offer a range of health benefits. The hot water can help to relieve muscle tension, improve circulation, and reduce stress. Bathhouses are also great places to socialize and relax, and many people find them to be a calming and rejuvenating experience.


Tokyo Bathhouses: Tokyo has a number of traditional bathhouses that offer a unique and authentic Japanese experience. Some popular options include Jakotsuyu, which is located in the trendy Asakusa neighborhood, and Thermae-Yu, which is a modern bathhouse with a rooftop onsen and views of Shinjuku.

*IF YOU HAVE TATOOS PLEASE READ* Typically hot spring resorts - onsen and sento – often do not allow people with tattoos to avoid offending other bathers. But that's changing quite a bit. Visit this link of where you can go if you happen to be tatted.

It's Not Japan Without Hello Kitty
Hello Kitty is a popular character in Japan and around the world. The character was created in 1974 by the Japanese company Sanrio and has since become a global phenomenon. Here are a few reasons why Hello Kitty is so popular in Japan: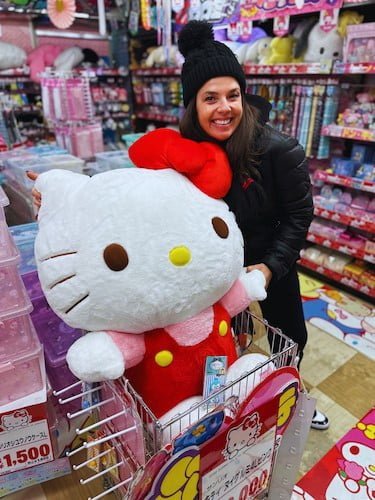 Cute Culture: Hello Kitty is part of Japan's "kawaii" or cute culture. The Japanese have a long history of appreciating cute things, and Hello Kitty fits right in with this trend. The character's design is simple, with big eyes and a small nose, making her an adorable and charming figure.


Universal Appeal: Hello Kitty is a character that can appeal to all ages and genders. Her image is not overly feminine, making it easy for both boys and girls to enjoy her. Her design is also timeless, so she can continue to be relevant for many years to come.


Merchandise: Hello Kitty has an extensive range of merchandise that includes everything from toys and clothing to home decor and even cars. Sanrio has done an excellent job of creating a brand that people want to associate with, and the variety of products available helps to keep the character fresh in people's minds.


Nostalgia: Many people in Japan grew up with Hello Kitty, and the character holds a special place in their hearts. As a result, people continue to buy Hello Kitty merchandise and introduce the character to the younger generation, creating a cycle of nostalgia and continued popularity.

Overall, Hello Kitty's popularity in Japan can be attributed to a combination of factors, including her cute design, universal appeal, extensive merchandise, and nostalgia.
We hope that you have enjoyed this master Tokyo Guide to enjoy all things Japan. If you make it to Tokyo, leave us a comment below and tell us where you visited and what you did!