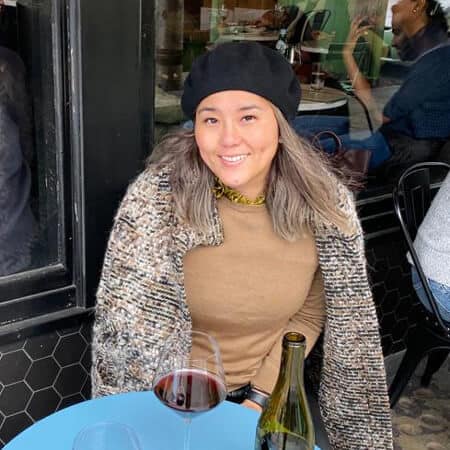 GET TO KNOW
Yuko
Meet Yuko, Co-founder and Editor
Yuko is a dedicated do-it-yourself enthusiast, especially when it comes to home improvement and crafting. She is a proud new (boy) mom who is experiencing motherhood later in life with her wonderful husband. She's also mama to two exotic shorthair cats and loves all flat-faced feline breeds. Though originally from Japan, she has been residing in coastal California for some time now. Yuko is a hiking and camping aficionado who knows all the best spots on the west coast. Her and her husband's passion for exploring has taken them to countless National Parks all across the United States.
Personal Style
If you're wondering about her style, think tomboy chic. She's all about rocking a perfectly-tailored pair of trousers and a silk scarf over a frilly dress any day of the week. Shoe obsessed and with a particular penchant for men's watches, she's also never seen without her favorite hats and eyewear.
Personal

On a personal finance journey learning about savings and how to invest. Trying to lead a more eco-friendly sustainable lifestyle and educating herself on composting and using biodegradable products. Can make a mean "Donburi" (Japanese rice bowl) and is passionate about skincare and grey hair care products.
Personal Goals

Learn to skateboard, play the guitar, climb the Kilimanjaro, and learn to headstand one day.
Age-related topics she is most interested in

Grey hair, menopause, financial planning, gardening, parenting, and how to care for aging parents.
Favorite quote about aging

"It's important to have a twinkle in your wrinkle." - *Unknown*

"Getting old is like climbing a mountain; you get a little out of breath, but the view is much better!" - *Ingrid Bergman*
Most used apps

iTunes Podcast, Google Keep, Mint, and Ovia
Organizations /Non-Profits she is passionate about

Persian Himalayan Cat Rescue of Northern California, Oakland Animal Service