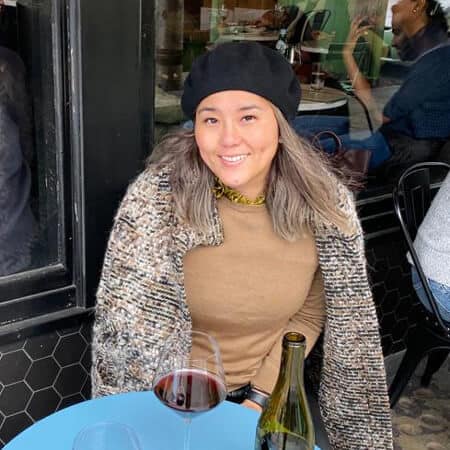 GET TO KNOW
Yuko
helloSPICA CO-FOUNDER AND EDITOR
Yuko is an avid DIY'er when it comes to home improvement and crafting. A lover of flat-faced cats (total Exotic shorthair cat mom), she lives in coastal California and knows all the best hiking spots and camping grounds on the west coast. She and her partner have never met a National Park they didn't love.
Personal Style
Tom-boy chic. Will choose a tailor-fitted trouser and silk scarf over a dress any day of the week. Shoe obsessed. Prefers men's watches, and enjoys wearing hats and eyewears .
Personal

On a personal finance journey learning about savings and how to invest. Trying to lead a more eco-friendly sustainable lifestyle and educating herself on composting and using biodegradable products. Can make a mean "Donburi" (Japanese rice bowl) and is passionate about skincare and grey hair care products.
Personal Goals

Learn to skateboard, play the guitar, and learn to headstand one day
Age-related topics she is most interested in

Grey hair, menopause, financial planning, gardening, and how to care for aging parents.
Favorite quote about aging

"We don't grow older, we grow riper."
Pablo Picasso
Most used apps

iTunes Podcast, Google Keep, Mint, and Ovia
Organizations /Non-Profits she is passionate about

The American Cancer Society, Humane Society of the United States